To perform a Fuel Tankering Calculation first enter your basic flight planning information at the top 1 then select the Tankering tab 2.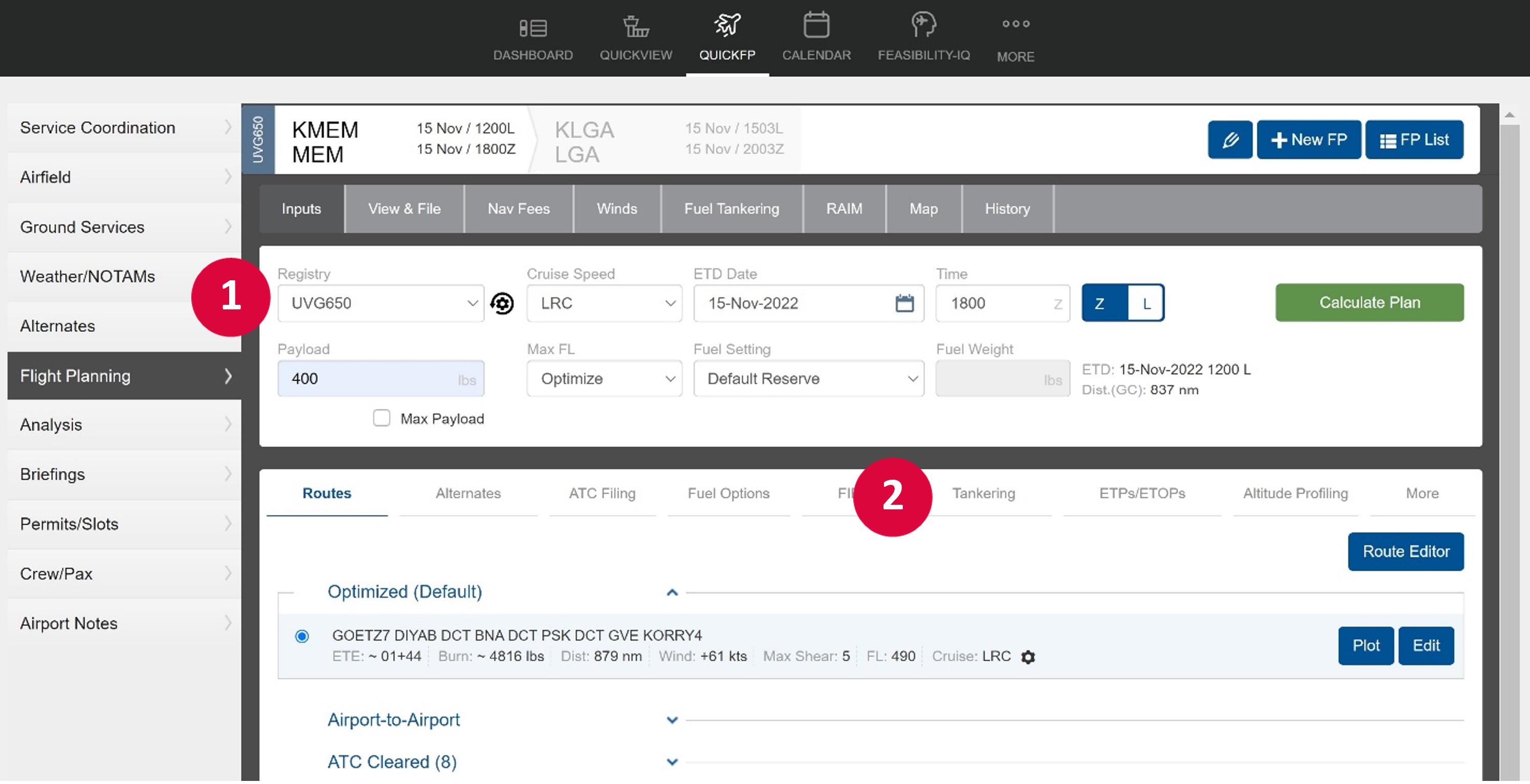 You can toggle between $ per Gallon or Euros per liter 3, then input your Departure Price 4 and Arrival Price 5. Select Calculate Plan 6 when finished.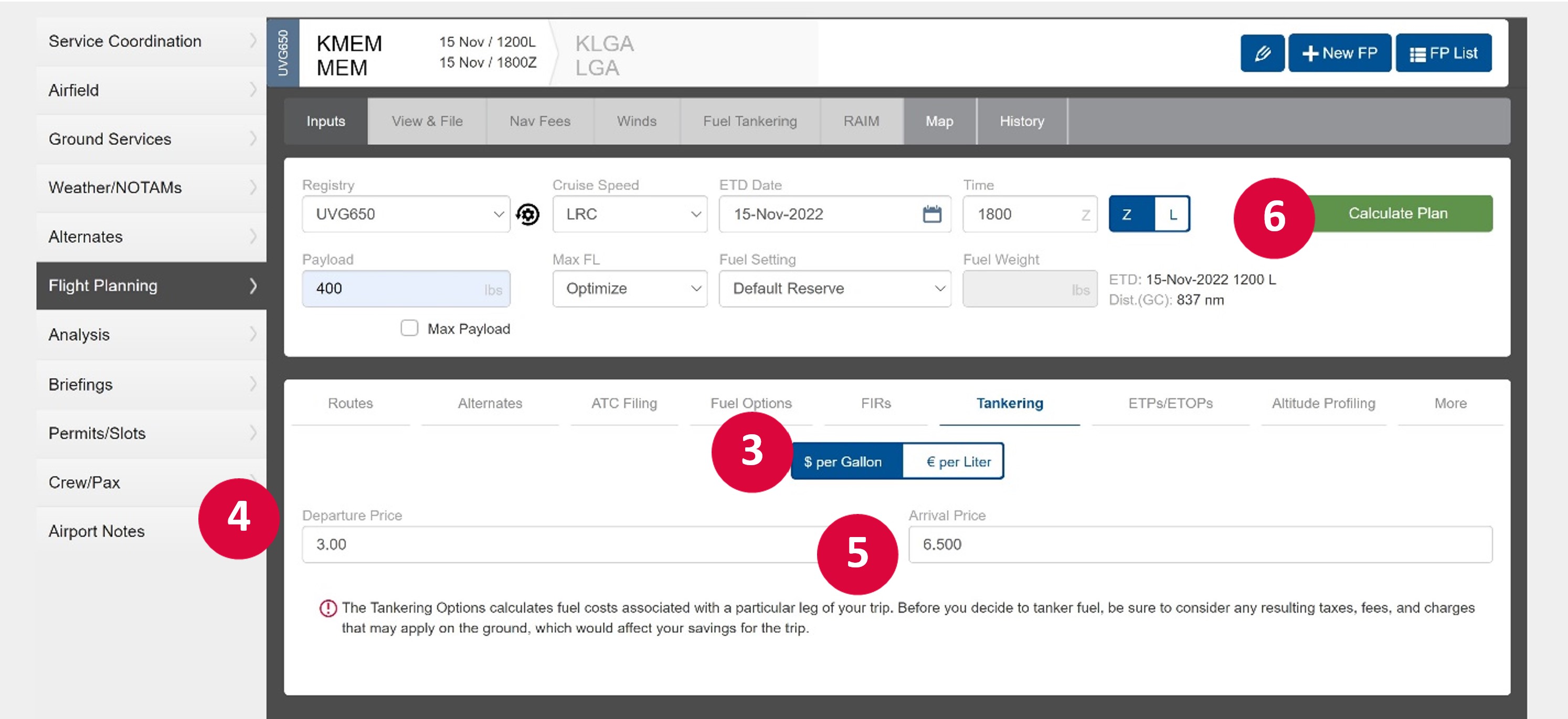 Then select Fuel Tankering 7 from the tab list.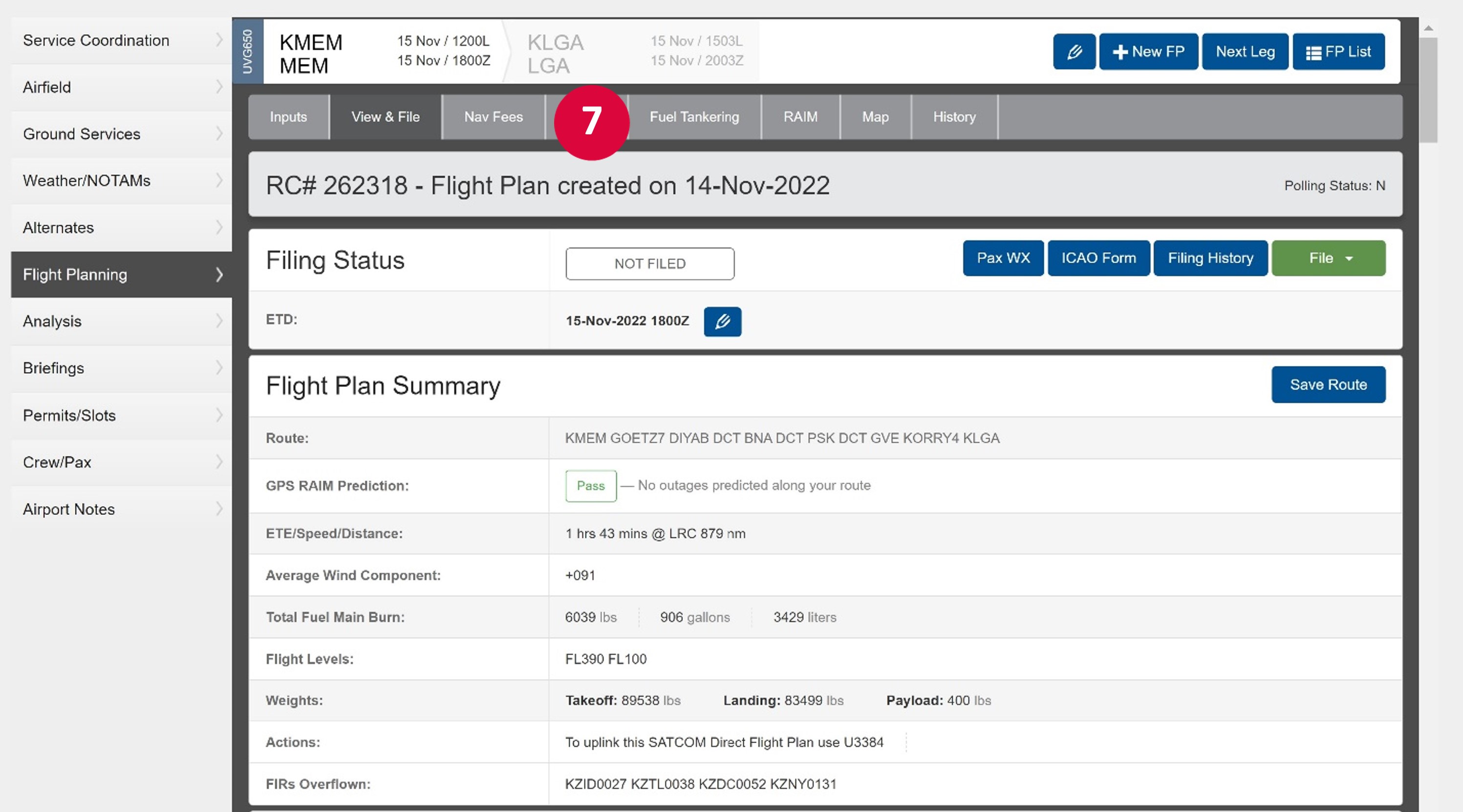 This will show a full report of savings/cost per uplift amount.