Select Route Editor 1 after entering your flight planning information to enter a manual route.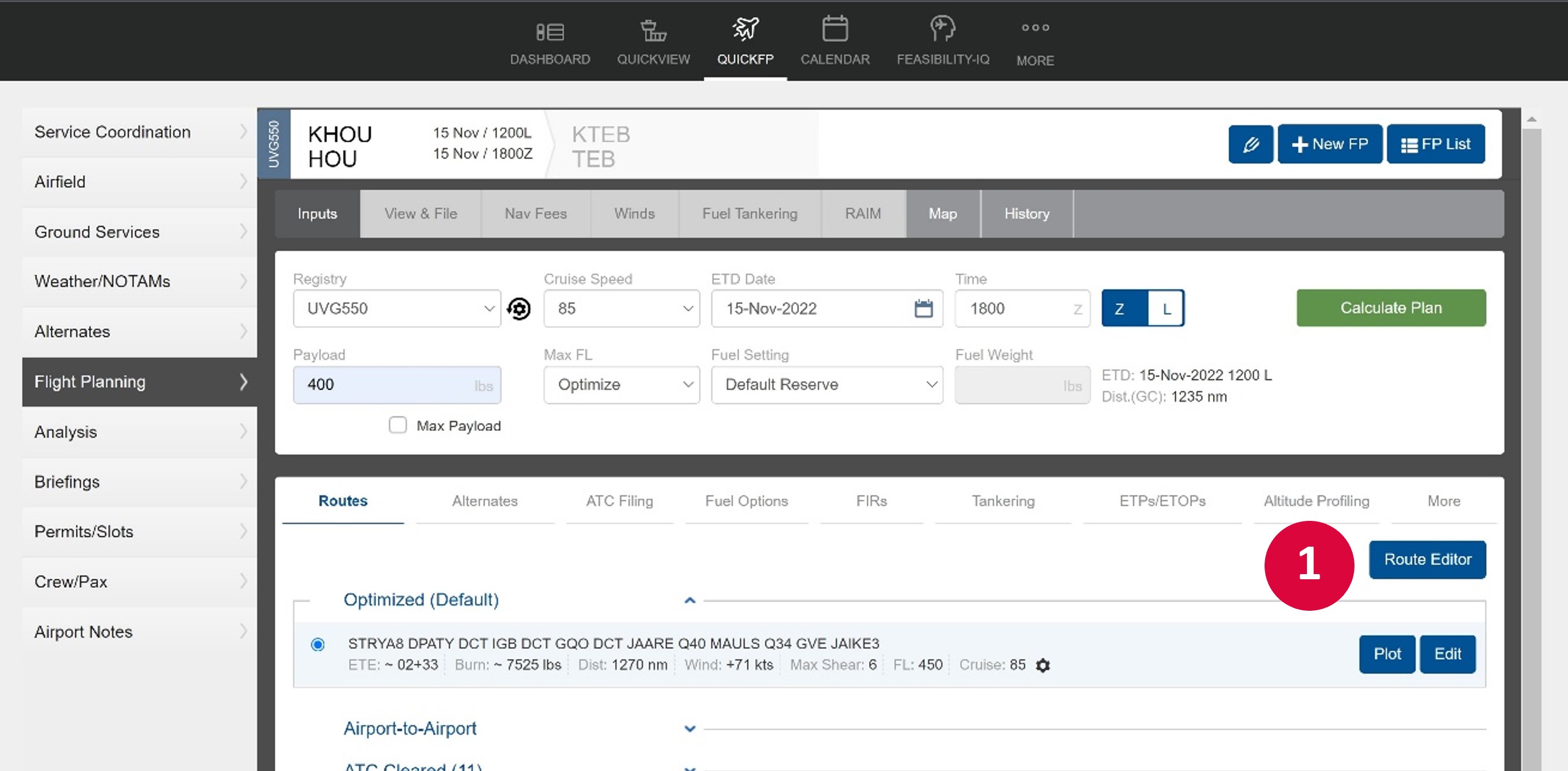 In Route Editor you can enter manually your chosen route if you know the SID & STAR of your trip. You can also plot them using the SID & STAR Maps. Select the SID Map tab 2 to plot your SID.

Select your choice of SID and Transition Fix 3 then select the STAR Map tab 4.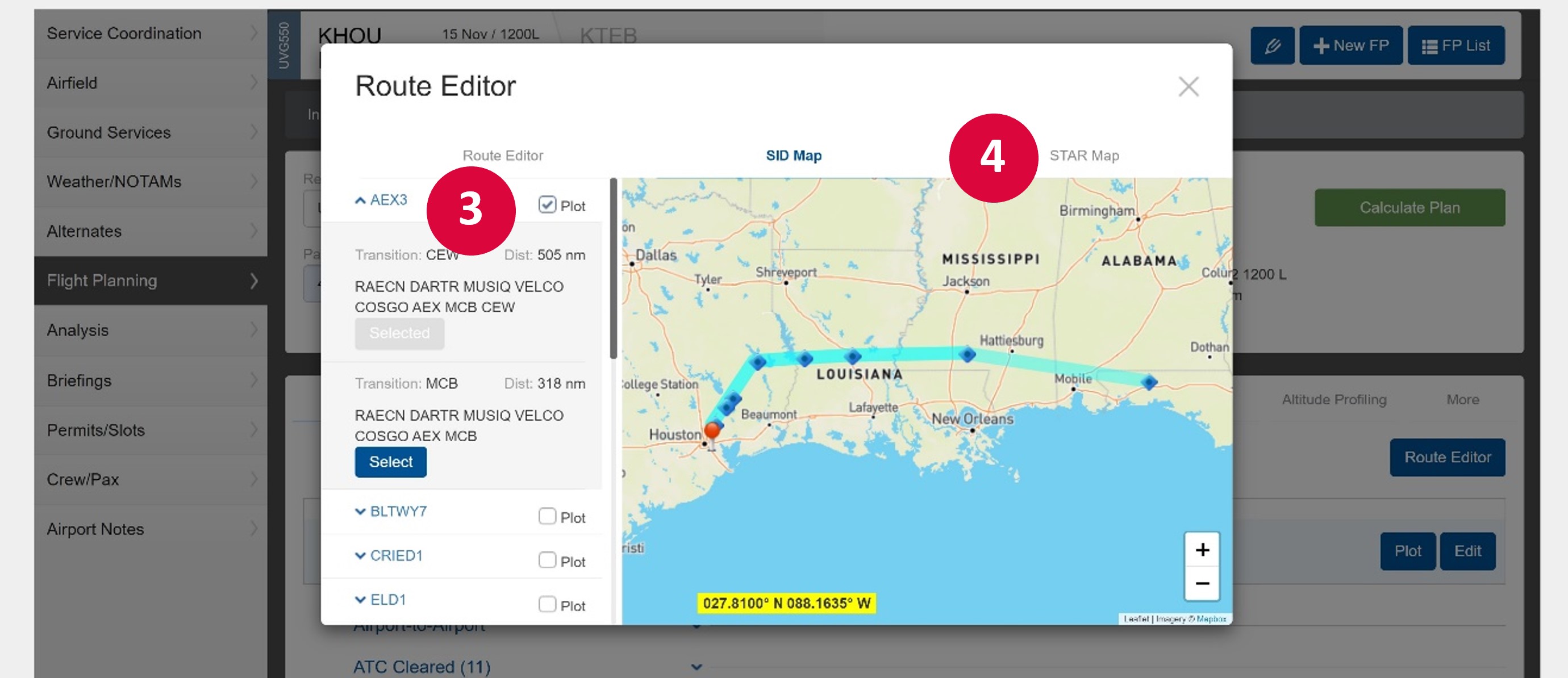 Select your choice STAR & Transition Fix 5 and then select the Route Editor tab 6.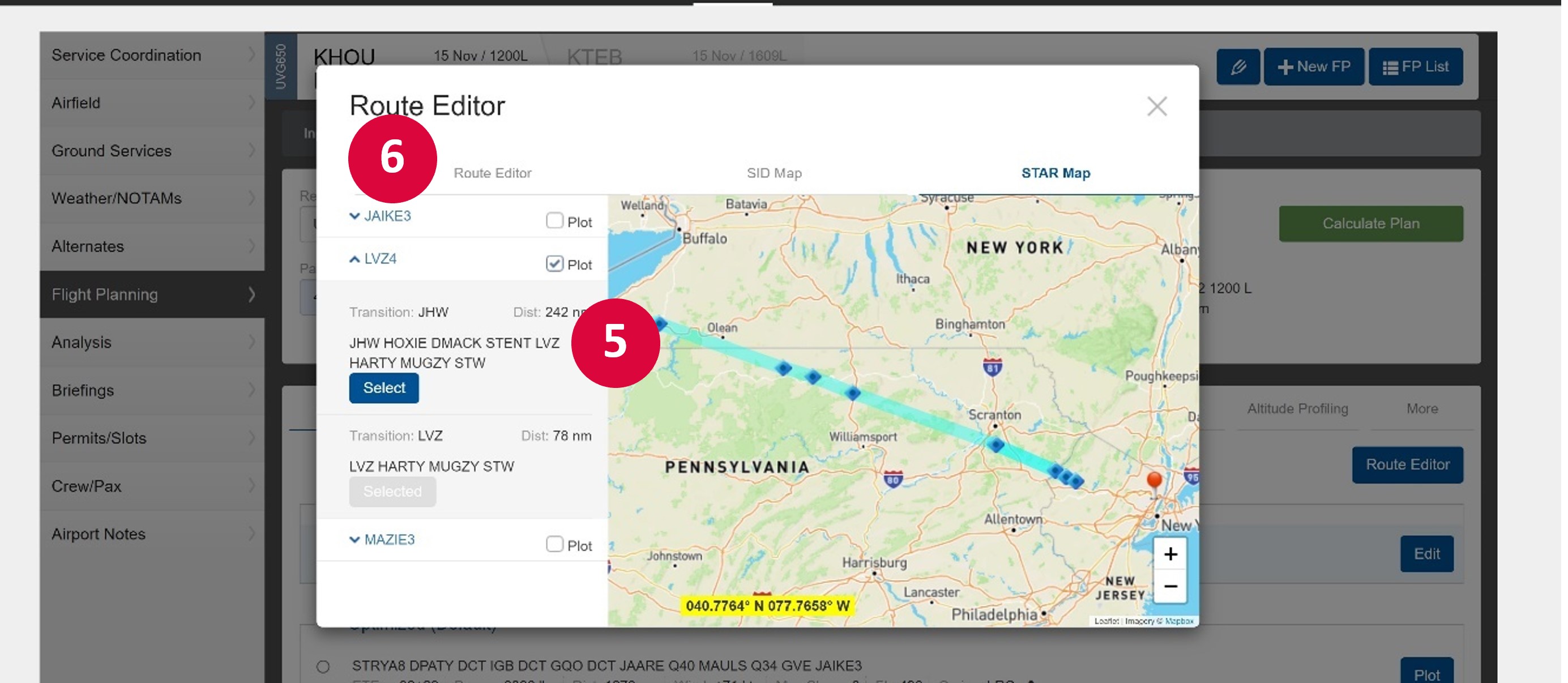 In between the SID & Transition Fix and the STAR & Transition Fix insert "MTTA" 7 to optimize the route then select Done 8.
Pro-tip: You can also use "W" to optimize the route and use "DCT" or simply leave a space between two points for a direct route segment.

Select Calculate Plan 9.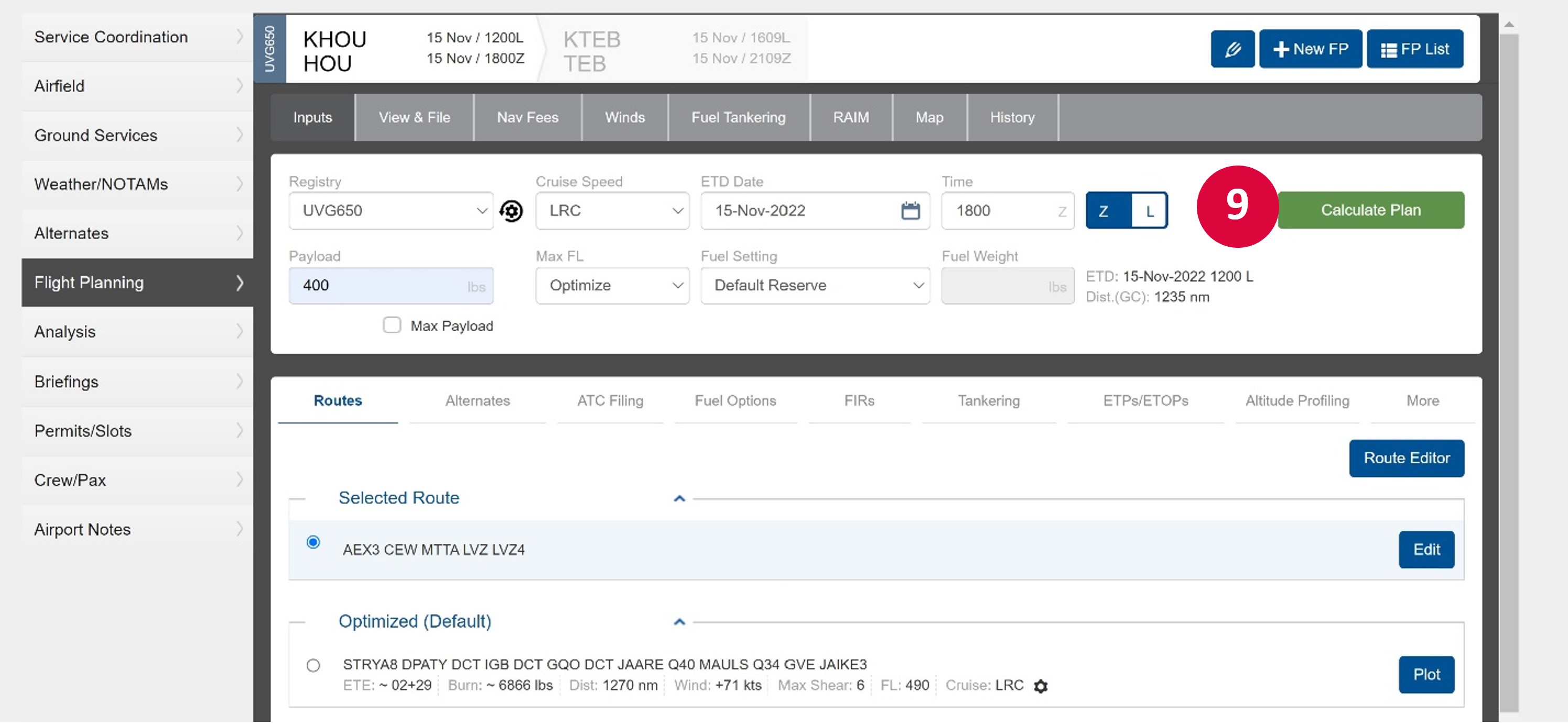 Here you will see your new route under the Flight Plan Summary 10.

Next: Viewing and Using Precalculated Route Options in Flight Planning >