After entering all your flight plan information, an optimized precalculated route 1 will already be selected. You can view this route by selecting the Plot button 2.

You will see a preview of the route on the map below.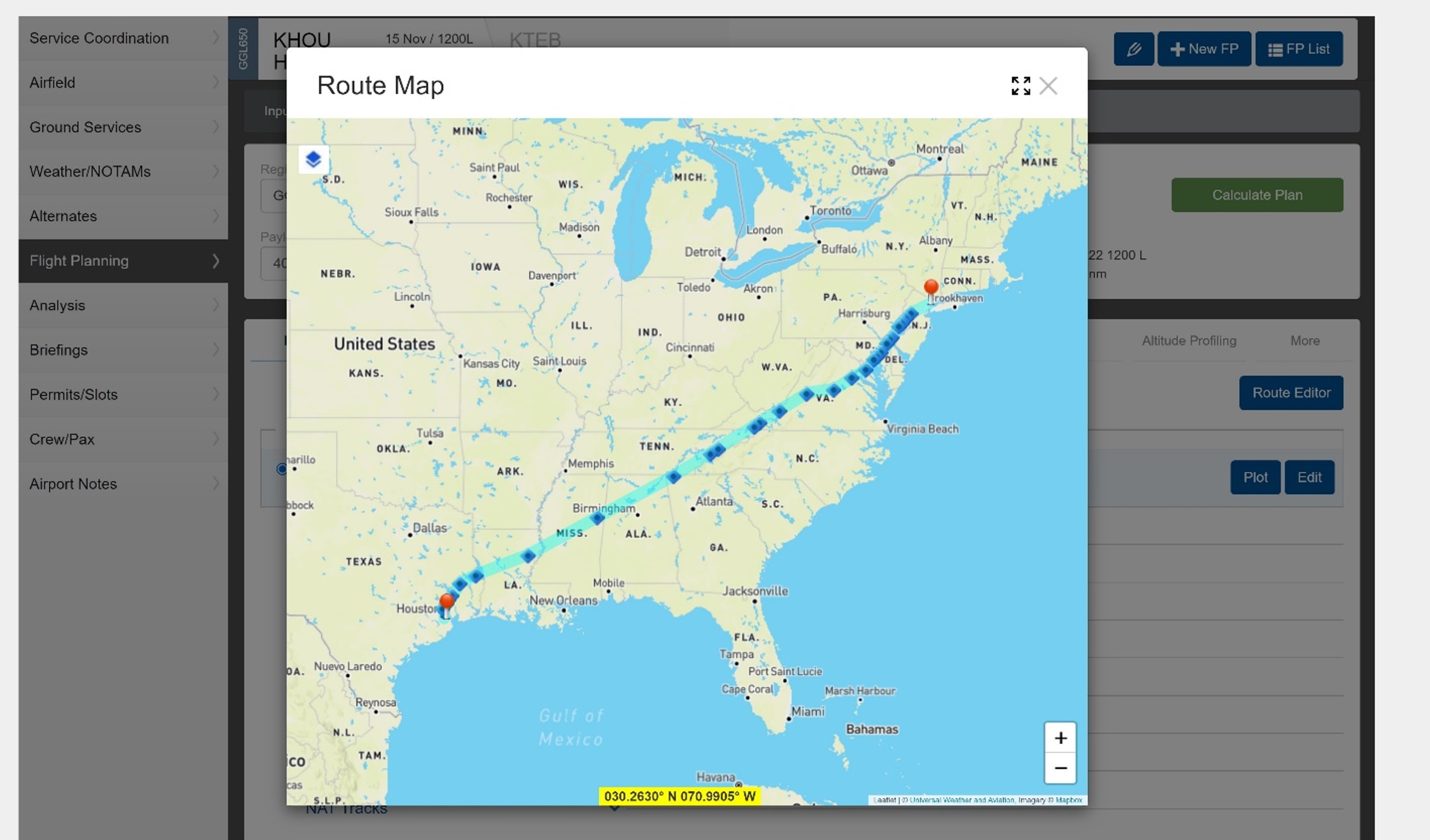 After viewing close the popup and select Calculate Plan 3 to use the precalculated route.

You can also select a route from Airport-to-Airport circled below to select a direct route from the departure airport to the arrival airport.

ATC Cleared is all routes pulled from the FAA Swim Feed that has been filed and cleared in the last month.
It shows the top 5 options but you can expand it to include more by selecting the viewing option tab at the bottom of the list.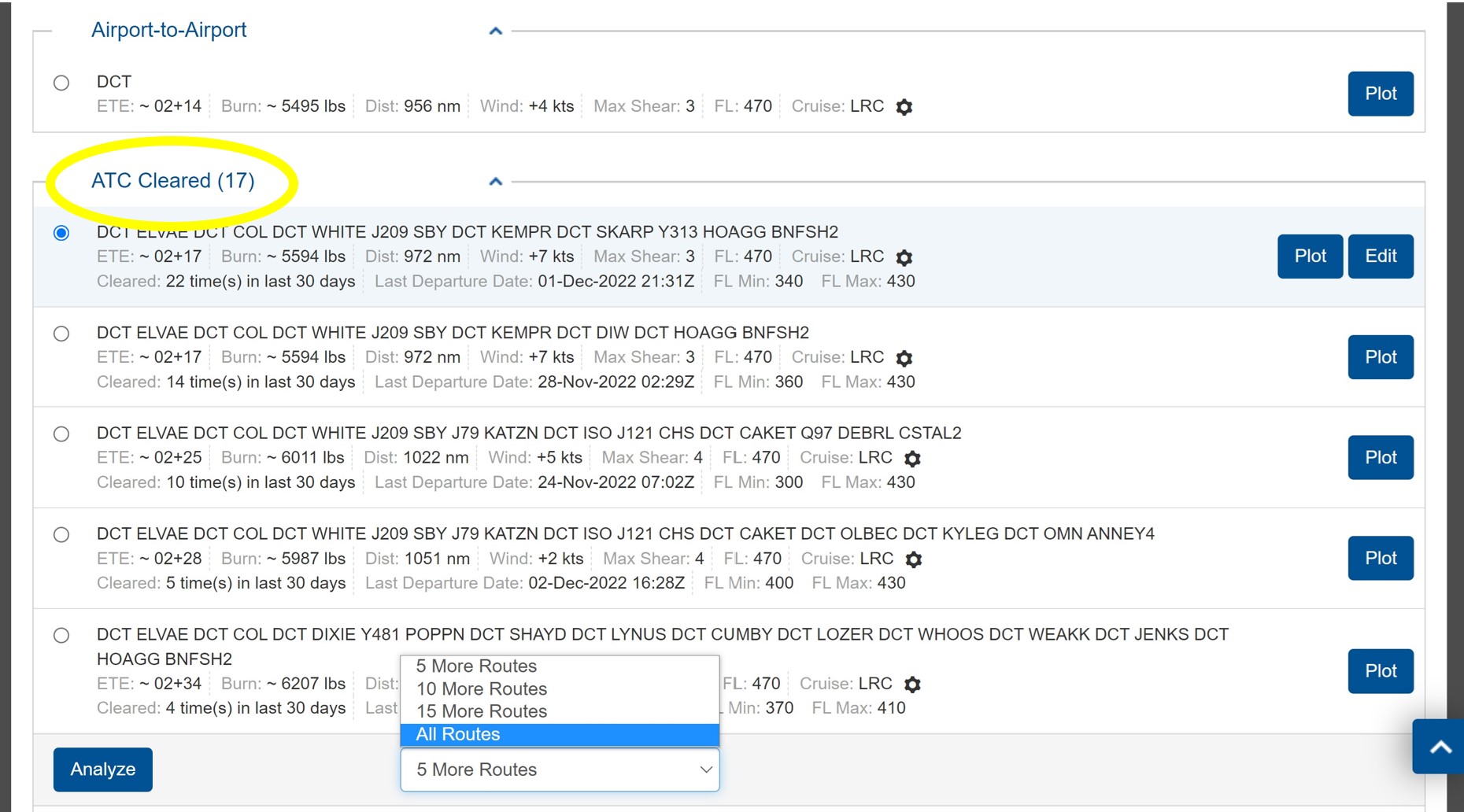 Another choice is the Stored routes, these are routes that you have filed previously that you can select to run again.
Under that category is User Filed Routes. These are routes that have been filed by other users of uvGO in the past 90 days.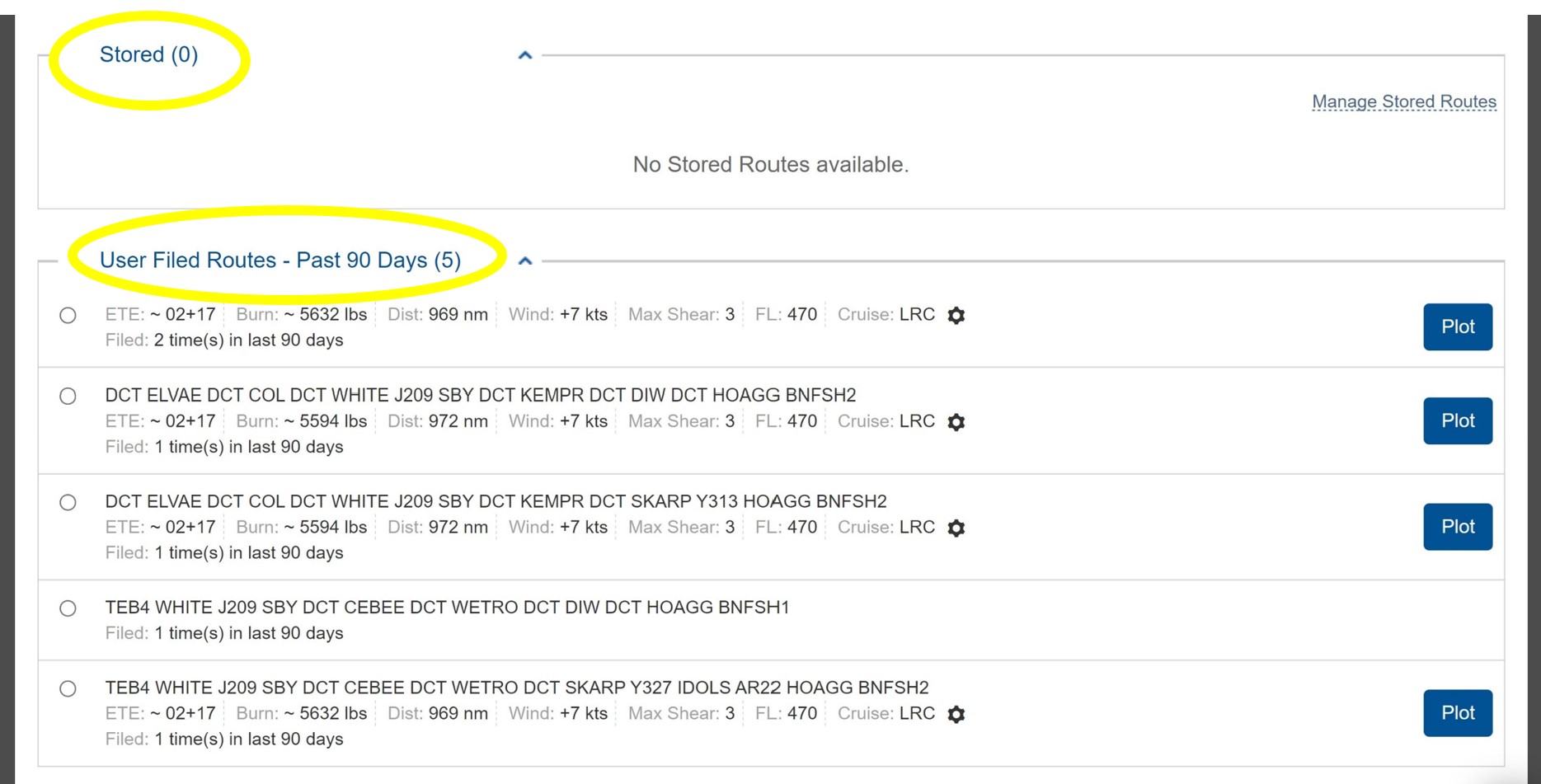 ATC Preferred highlighted below are the preferred routes that have been published by air traffic control that they prefer users to fly.

The Universal route option shows routes that have been filed by our trip support services team.

The CDR (Coded Departure Route) is available for those who are CDR capabable. Selecting this will append the routes to your flight plan and let air traffic control know as well and provide you a code to use.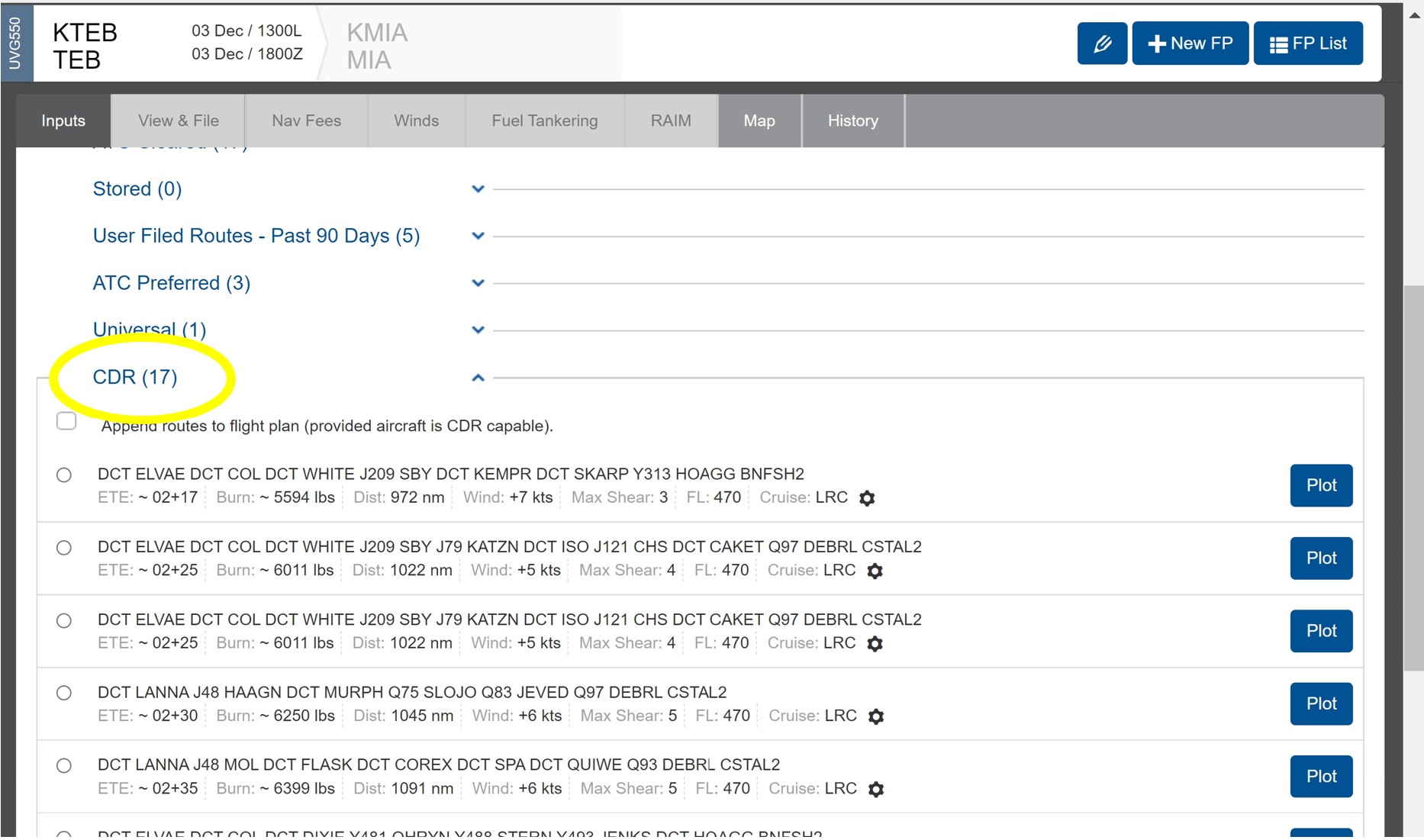 The last route option is NAT (North Atlantic Track) Tracks. To select a Nat select use a NAT TRACK option then select Pick NAT as highlighted below.

This will pop up a menu of EastBound NATs to select from.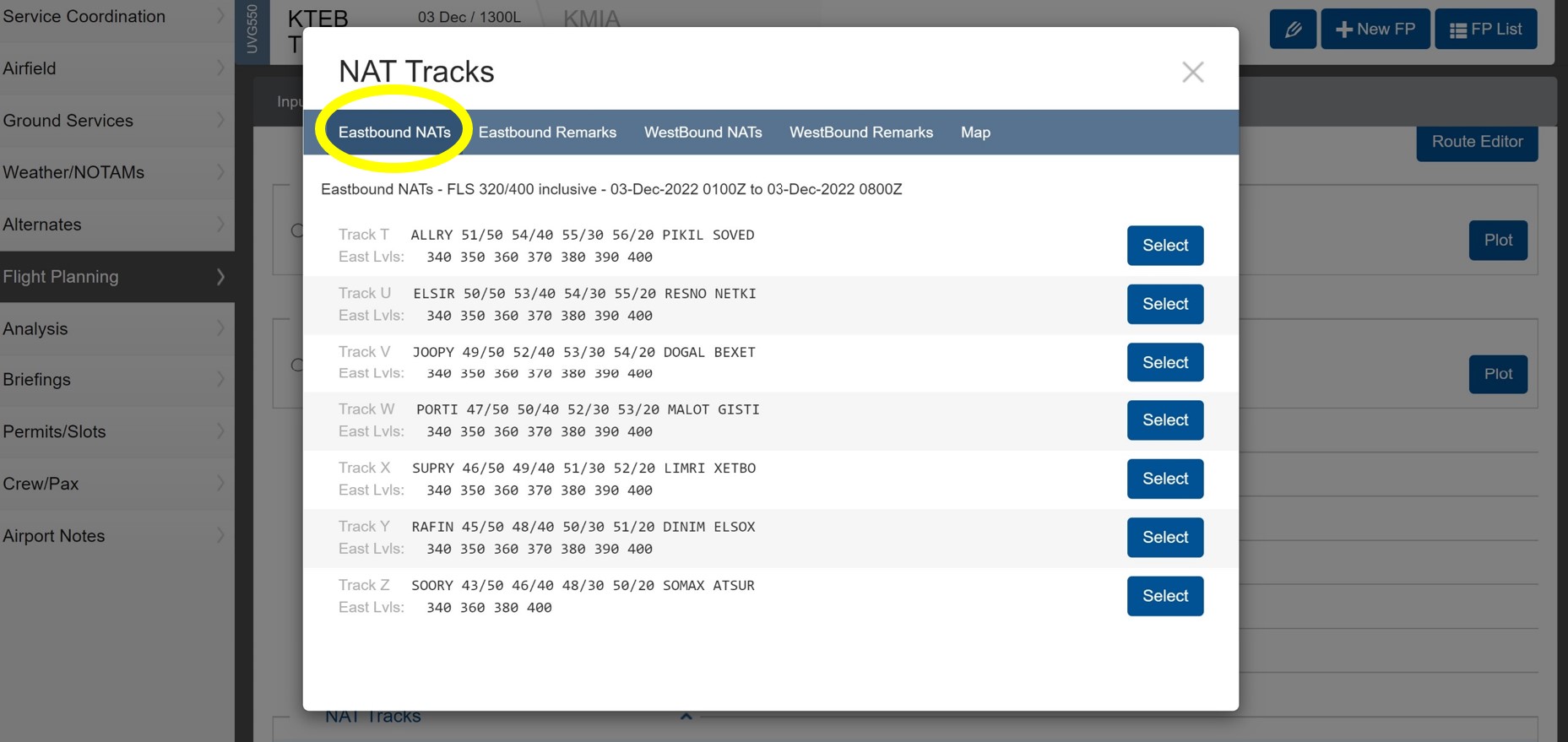 You can review the remarks for the Eastbound Remarks by selecting Eastbound Remarks.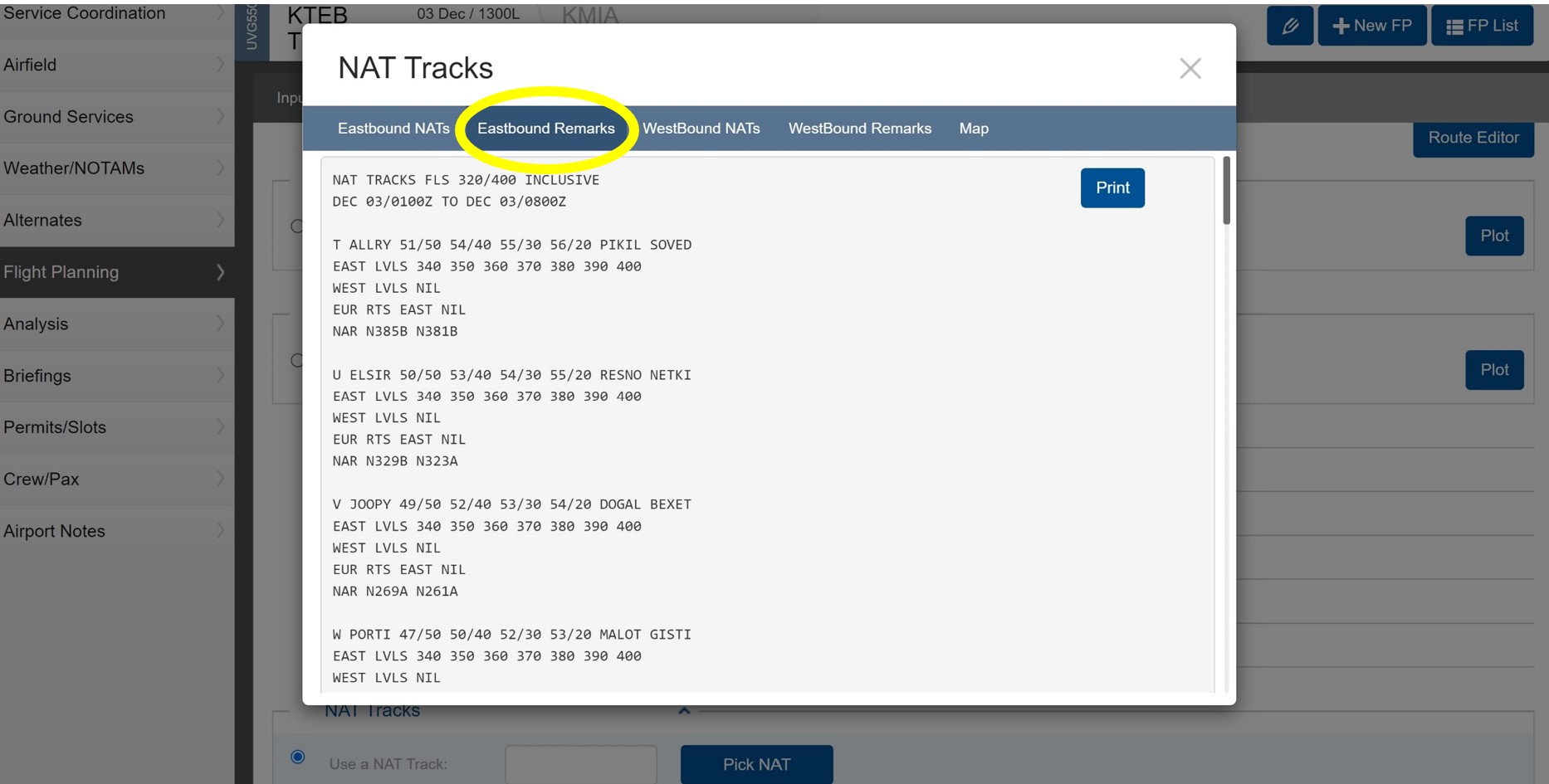 You can also choose Westbound Nats here.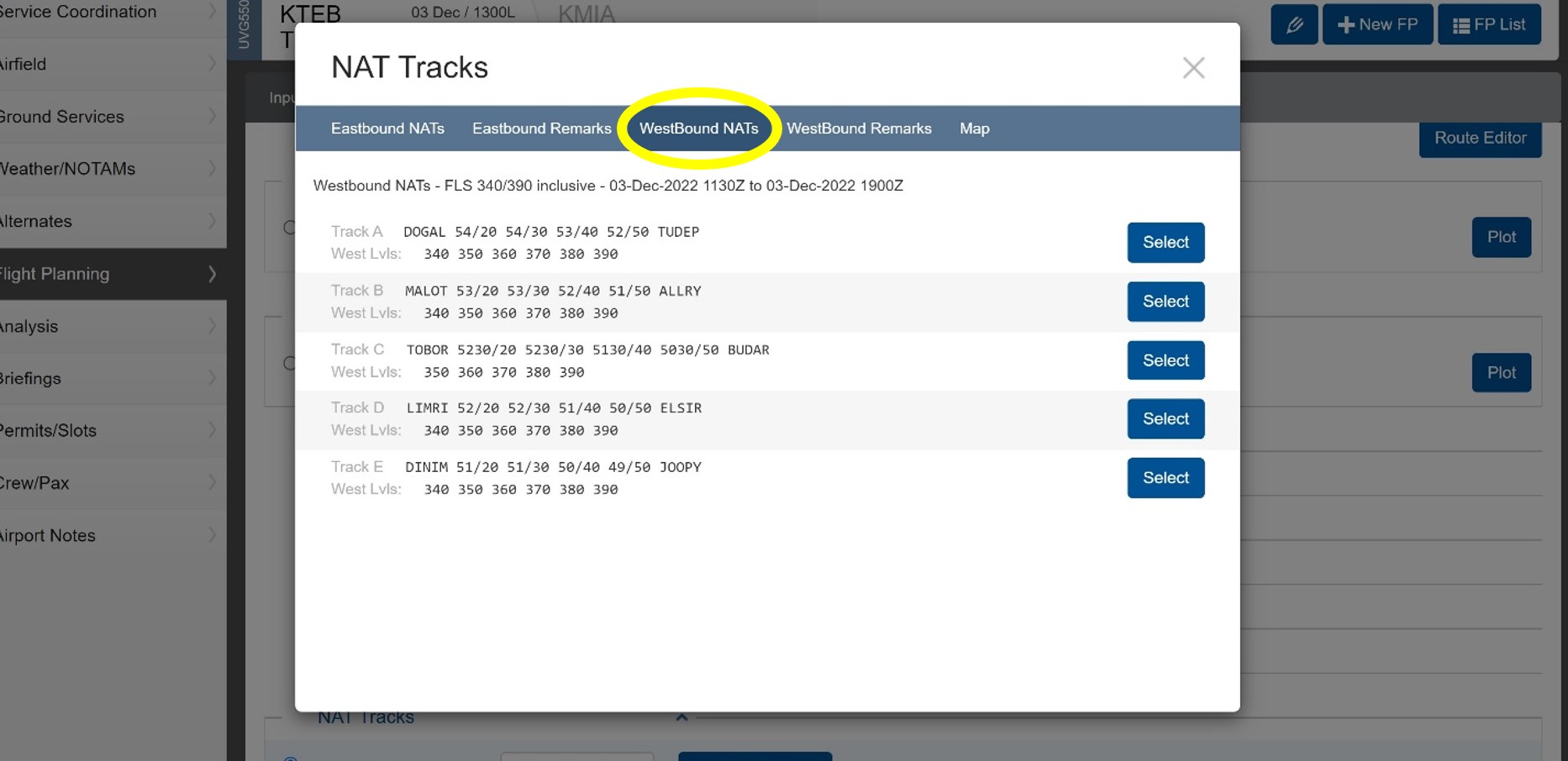 And view Westbound Remarks on the next tab highlighted below.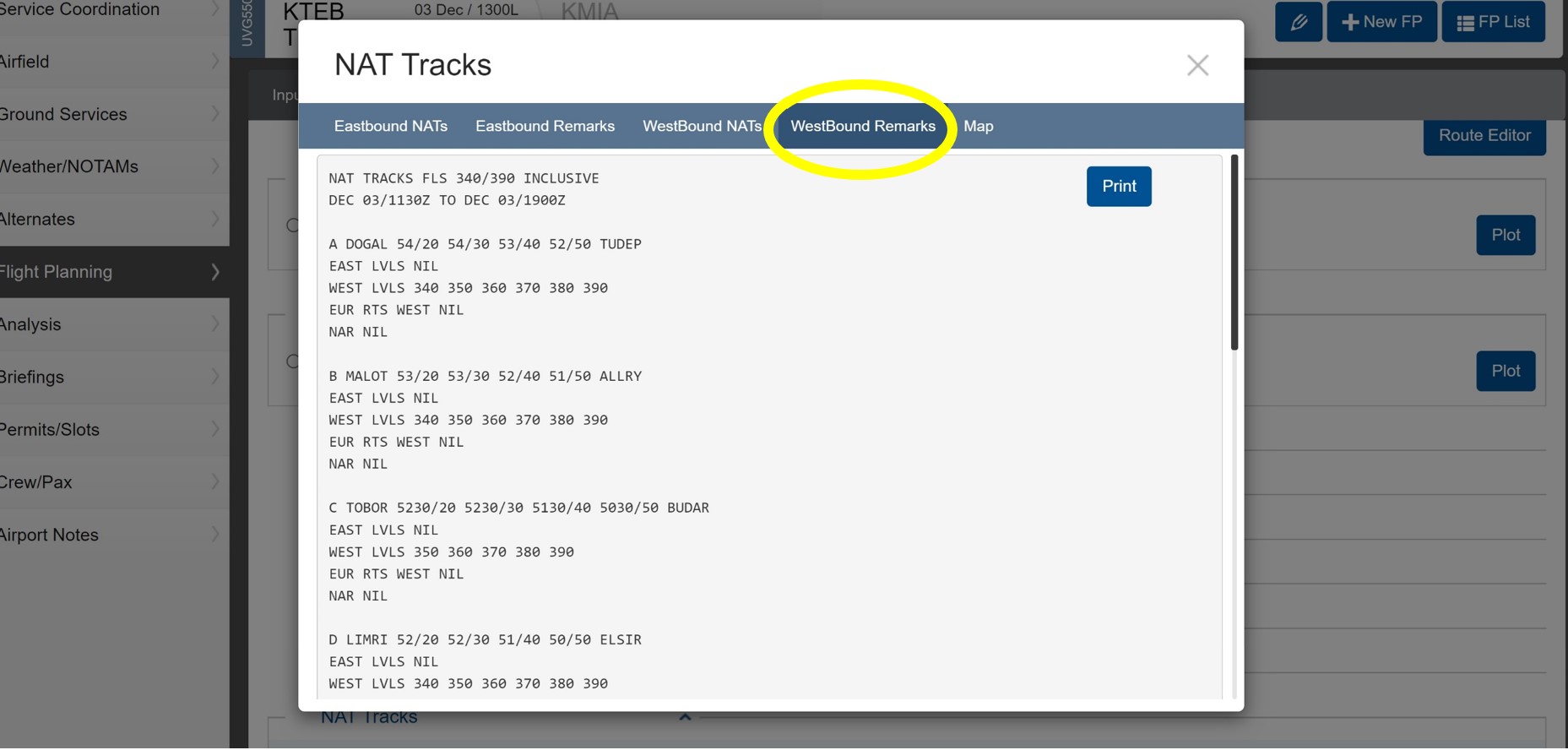 Lastly, you can view the NAT Tracks by selecting Map to see a visual.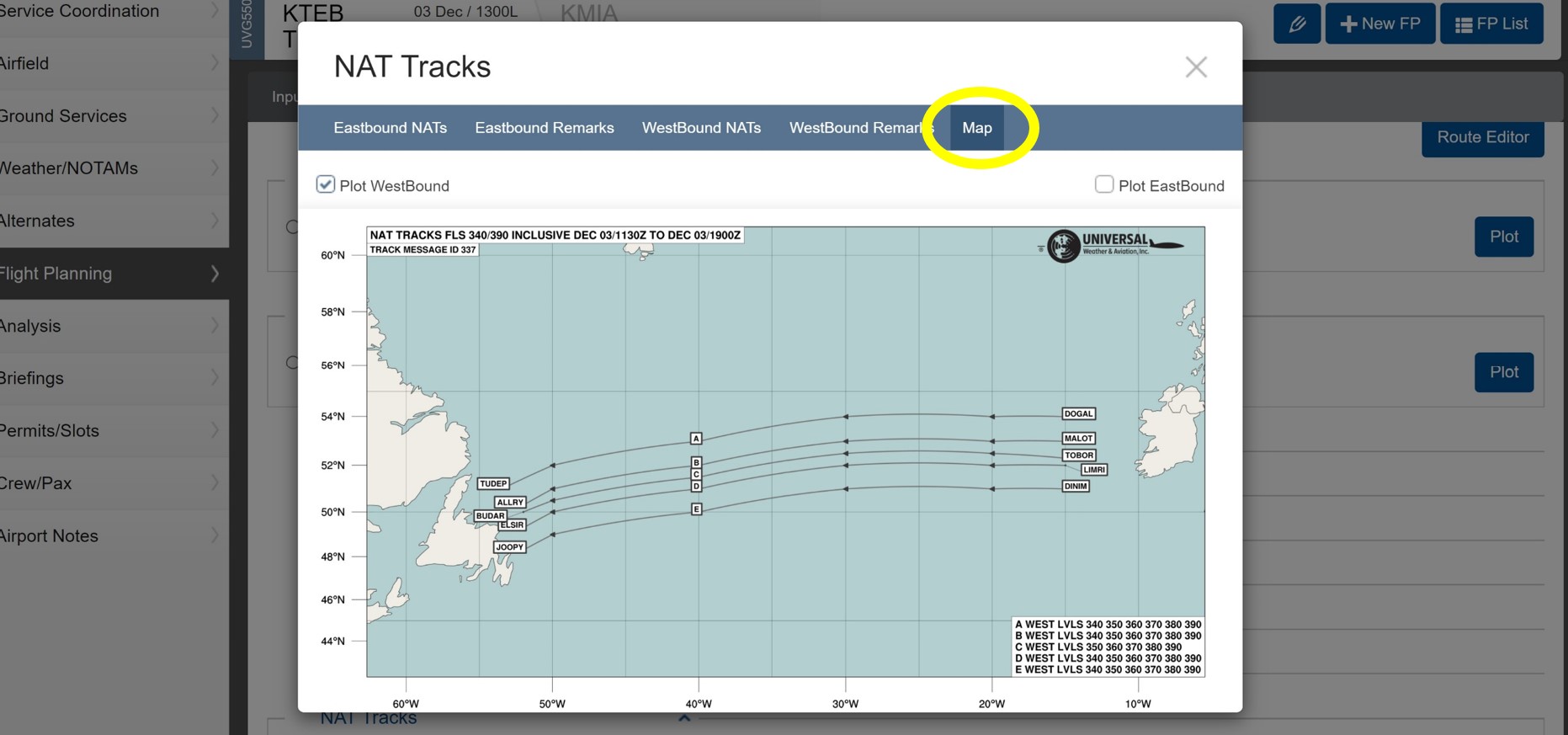 Note: To add additional Nav Log Formats based on your flight plan preferences to your profile, contact our Customer Care Center.