Inside Location Trends, under the Airport tab, you can view Types of Aircraft Operated, Peak Months/Travel Seasons, and Tech Stop Times for your chosen location.
When "Types of Aircraft Operated" is selected, you can see graphically what aircraft types have operated into that airfield and how many have operated in your chosen time frame.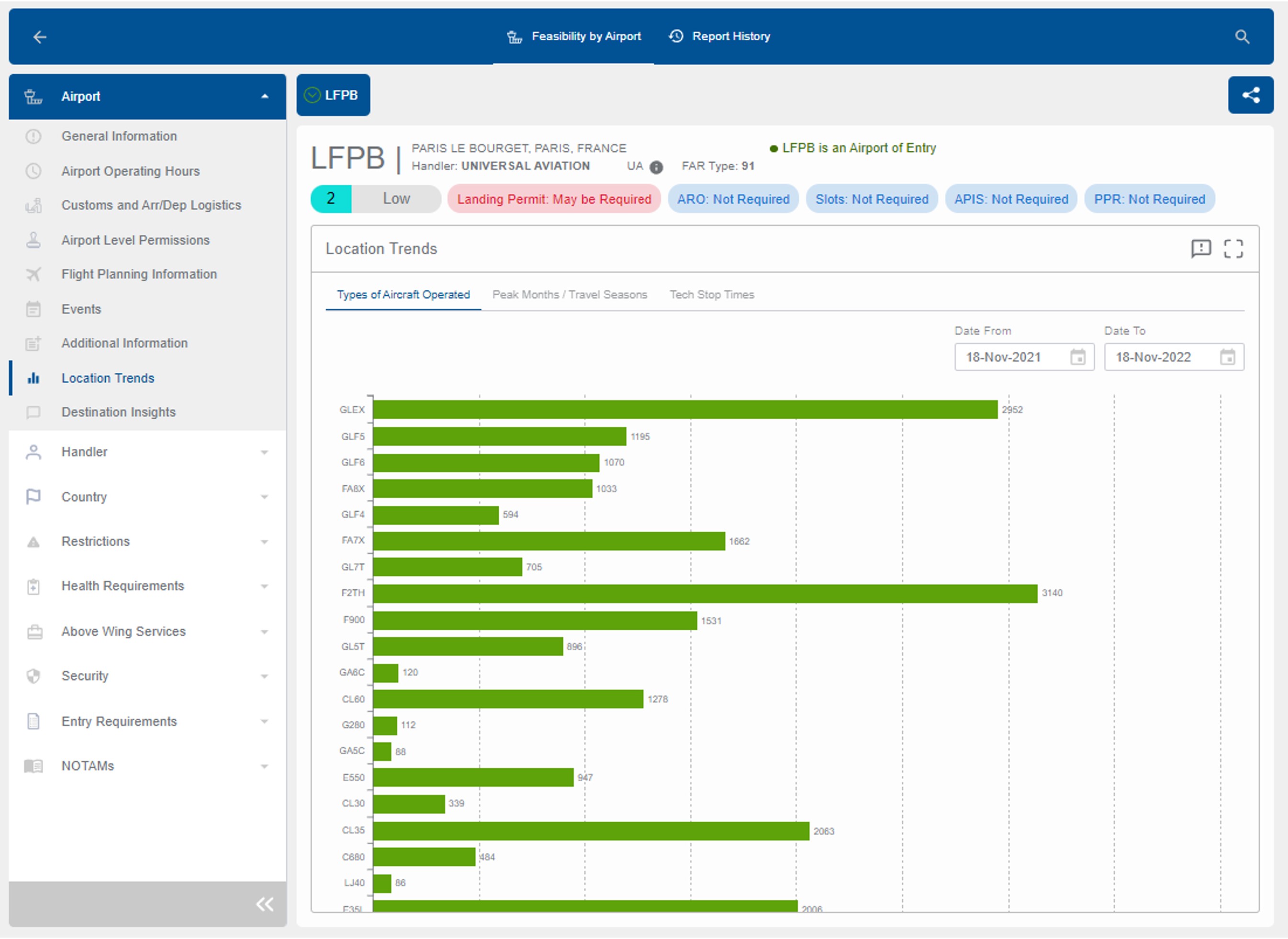 Under the Peak Months/Travel Seasons tab you can quickly and graphically see what are the busiest months for the selected airfield.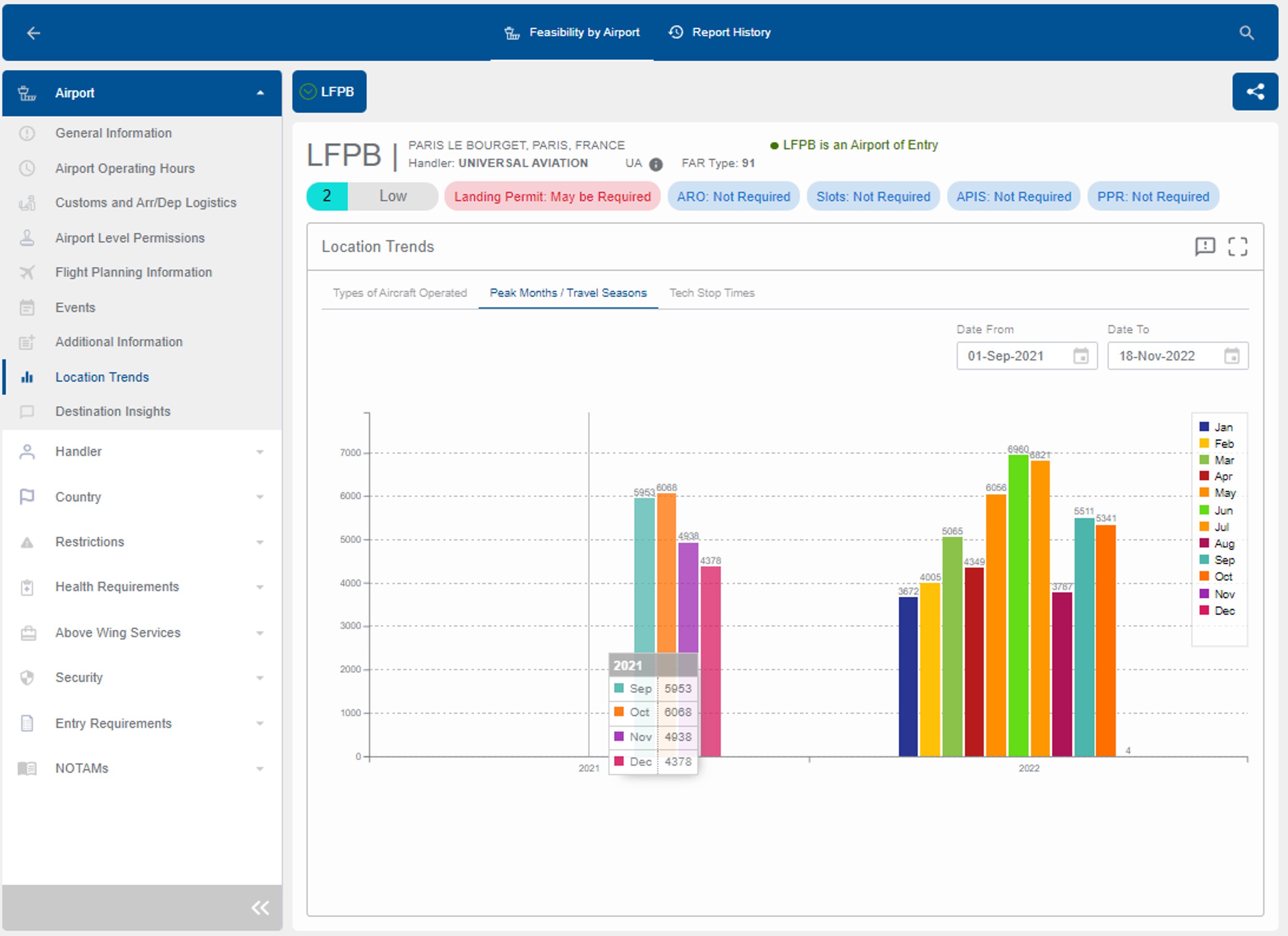 The Tech Stop Times tab shows you the average, minimum, maximum, and median times for a tech stop for the different types of aircraft.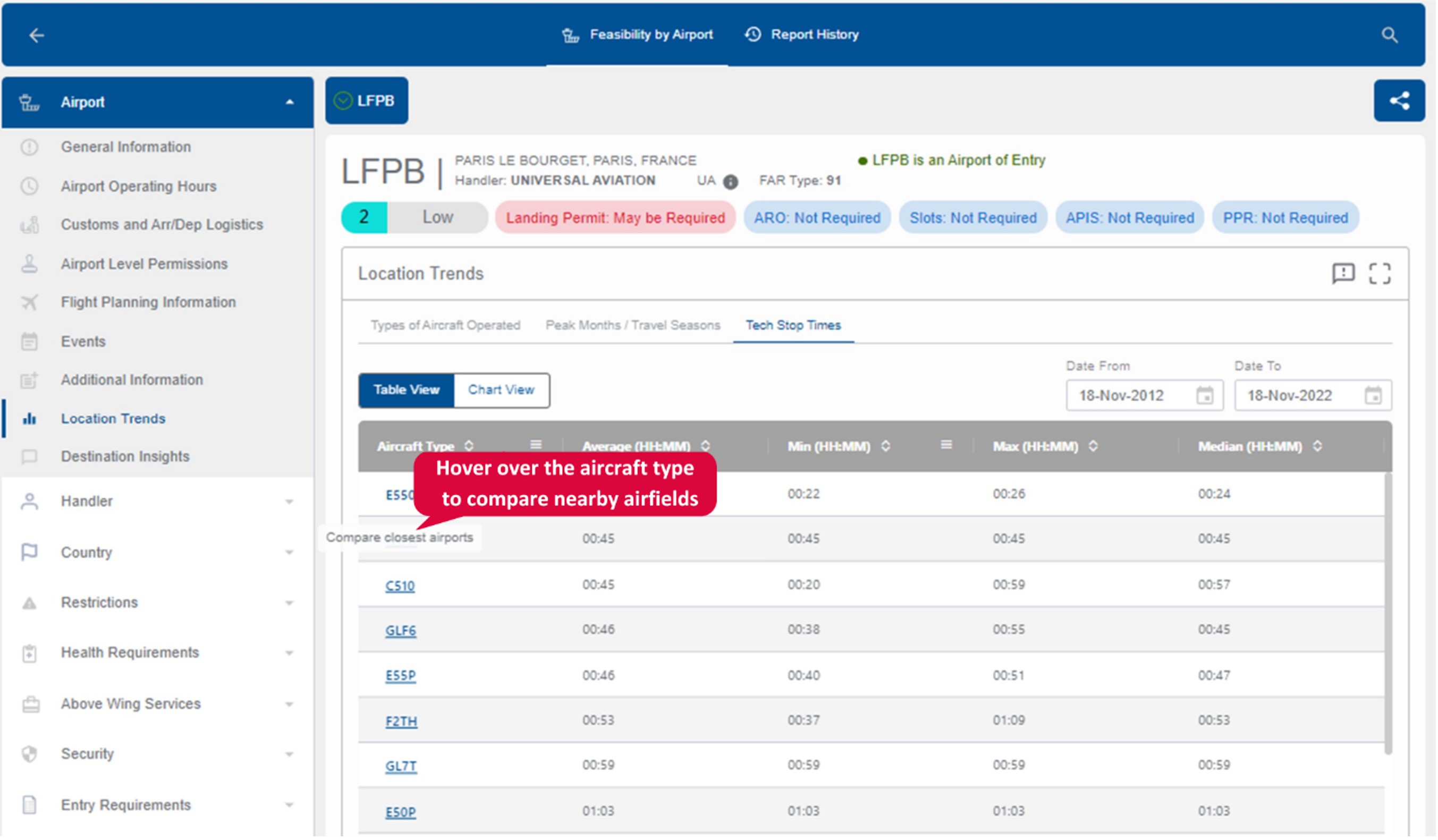 If you select the aircraft type, it will open a popup showing the average tech stop times at nearby fields. It allows the user to quickly compare if there is another airfield nearby that might be a better option for the tech stop and even advises if they are airports of entry or not.