Introducing a new enhancement to your Universal-managed missions - the Live Feasibility Guide.
The Live Feasibility Guide will be delivered to you as a link via email from your Trip Support Team on every mission with us, and it replaces the static PDF Feasibility Guides we previously provided.
Here's an example of the link highlighted below: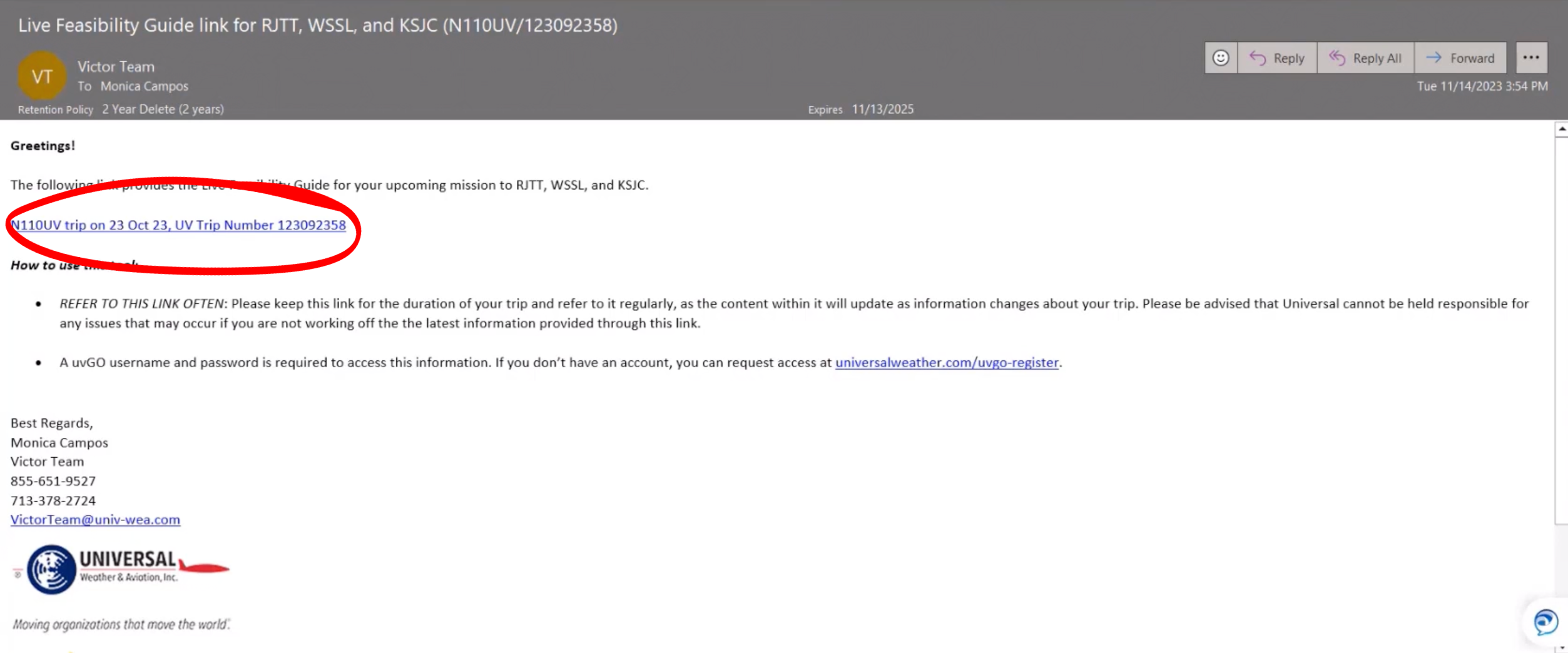 We call it live because the information will always reflect the latest feasibility intelligence we have.
When you receive your link, it will take you to our uvGO Mission Management Platform, where you can access your Live Feasibility Guide. Note that uvGO access will be required, and that's free for all Universal customers.
If anyone on your team needs a uvGO account to access a Live Feasibility Guide web link, they can request one here.
Here's a quick video overview: