On your first login, you will be required to provide contact information.
Note: For Flight Planning subscribers, user information makes it possible for you to be notified in the case of flight plan rejections.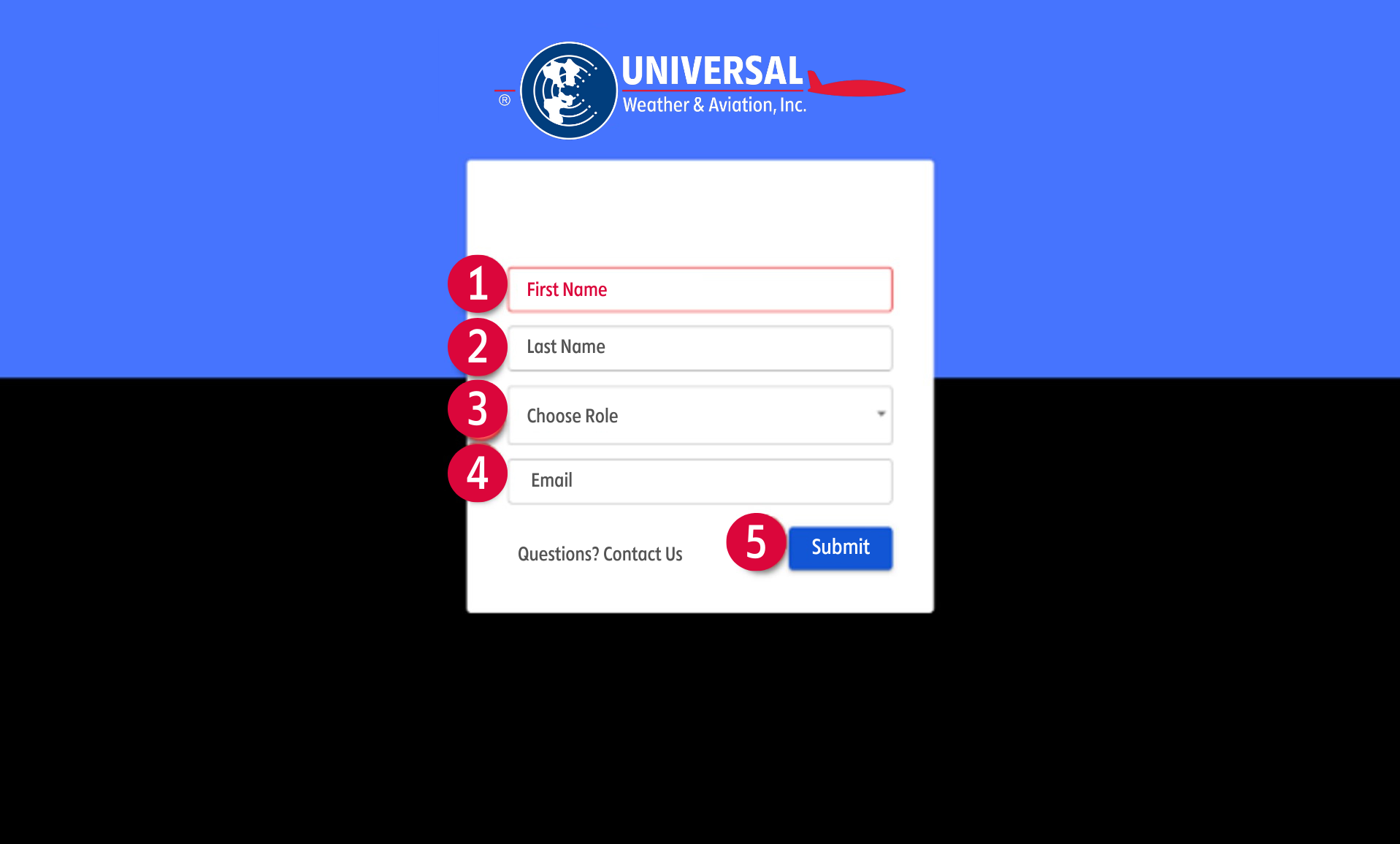 Enter your first name
Enter your last name
Choose your role from the dropdown list (Pilot, Chief Pilot, Scheduler/Dispatch, Manager, Other)
Enter your contact email address
Select Submit
Note: The email address entered must be a unique address that cannot be used on additional logins.
Next: Update your user profile >