To create a Custom Report in Feasibility-IQ follow the steps below.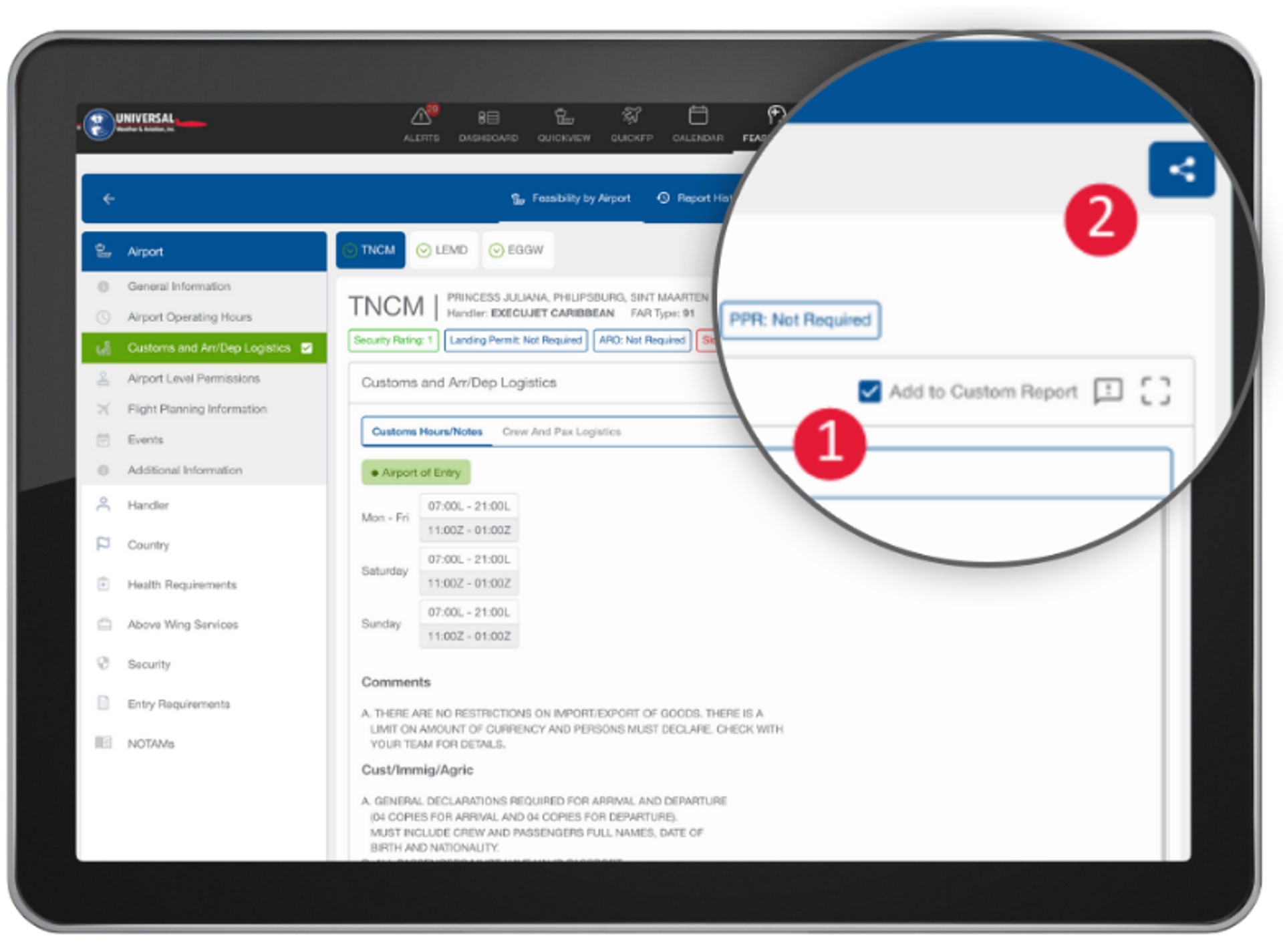 In each category you can select to add that section to the Custom Report.
After selecting all the items you would like to include in your Custom Report, select the share icon.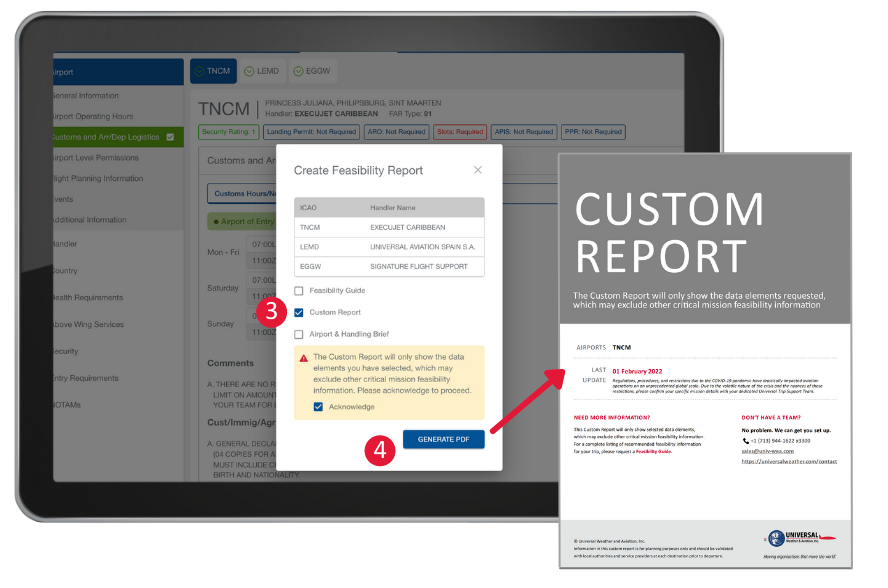 Select Custom Report
Click Generate PDF
After generating the Custom Report it will be able to download in your Report History.
To create a Custom Report Template, follow the steps below.
Select desired entries to be included in your template
After all sections are selected, click the "share" button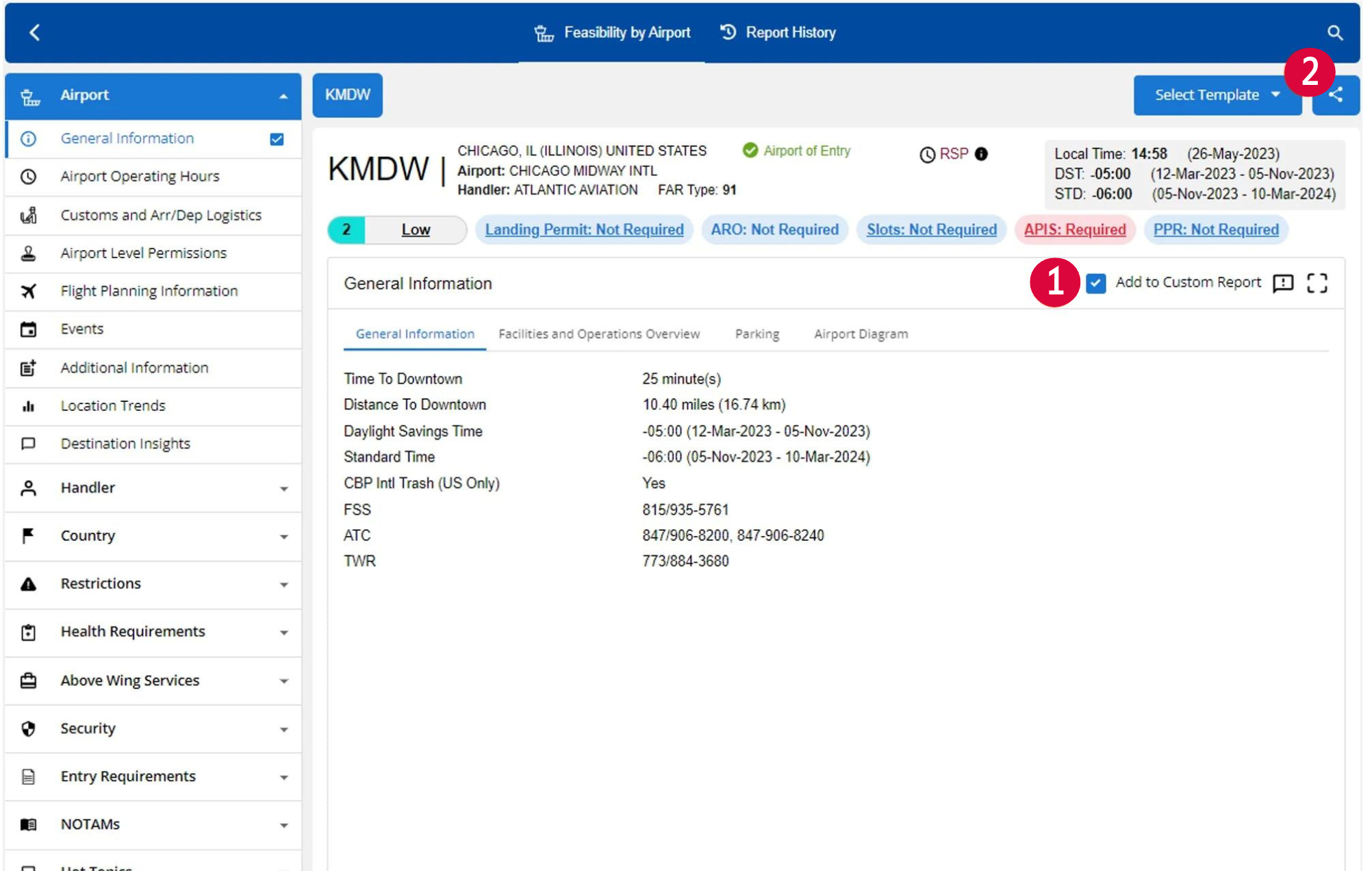 Select "Custom Report"
Select "Save selections as Template"
Type in desired Template Name
Select "Acknowledge"
Select Generate PDF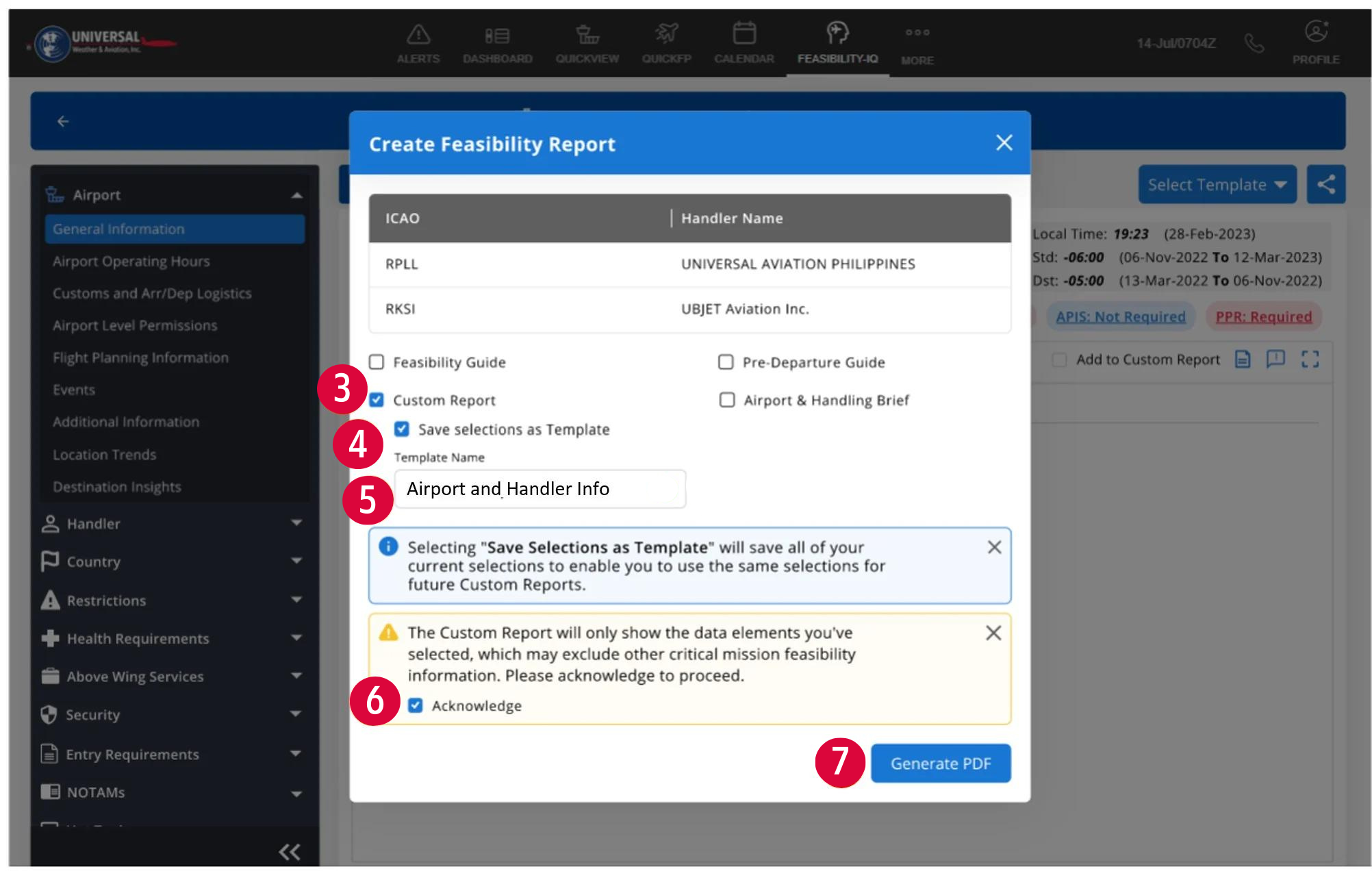 Your template is now available for use within your dropdown menu!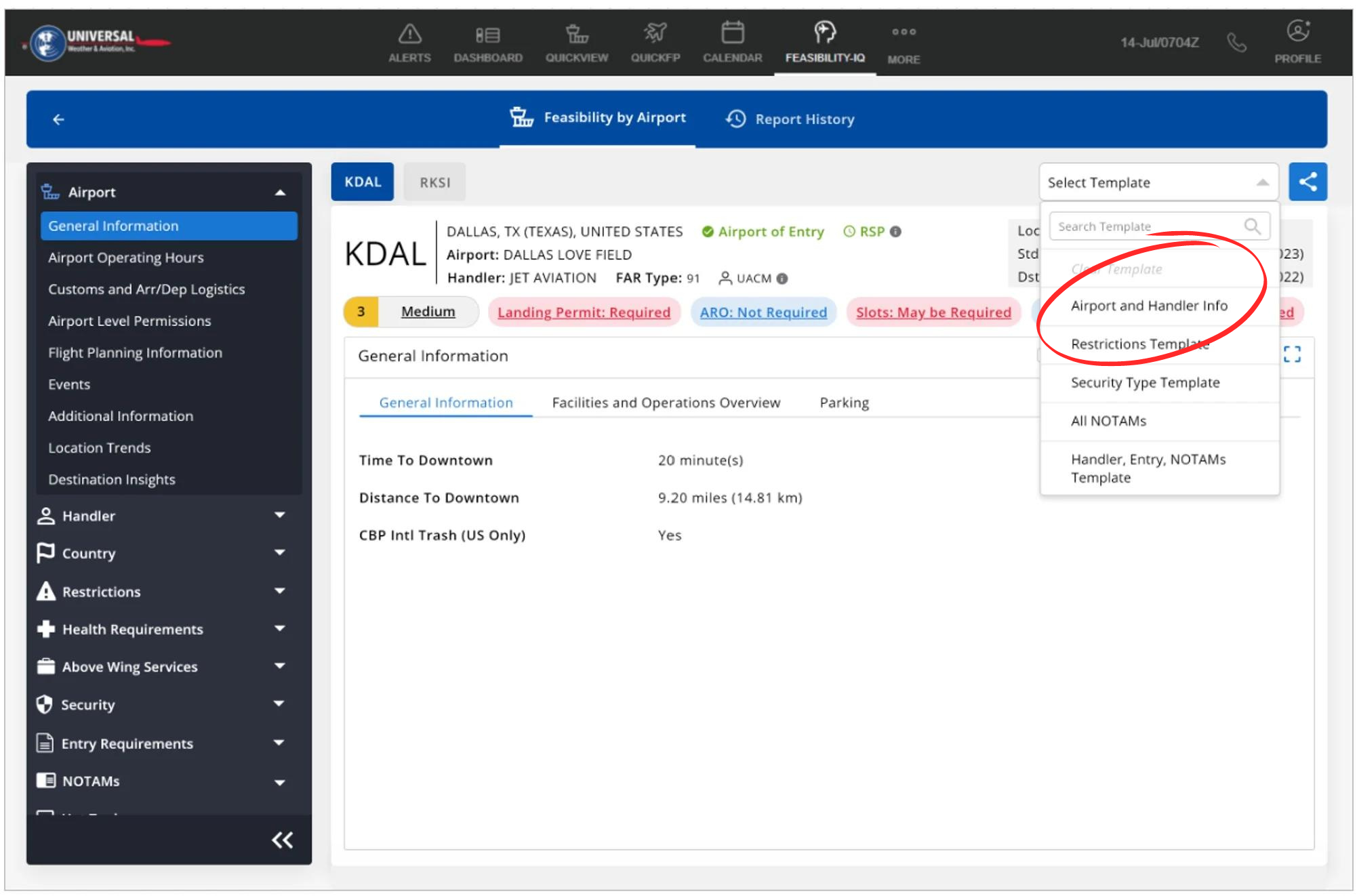 After creating your Custom Template you can easily access them from the Feasibility-IQ main dashboard.
Select Get Report from the top right.
Then select your Custom Report Template.
Note: The top three options will remain for easy access to your Airport & Handler Brief, Feasibility Guide, and Pre Departure Guide. You can only remove or delete the Custom Report Templates you create.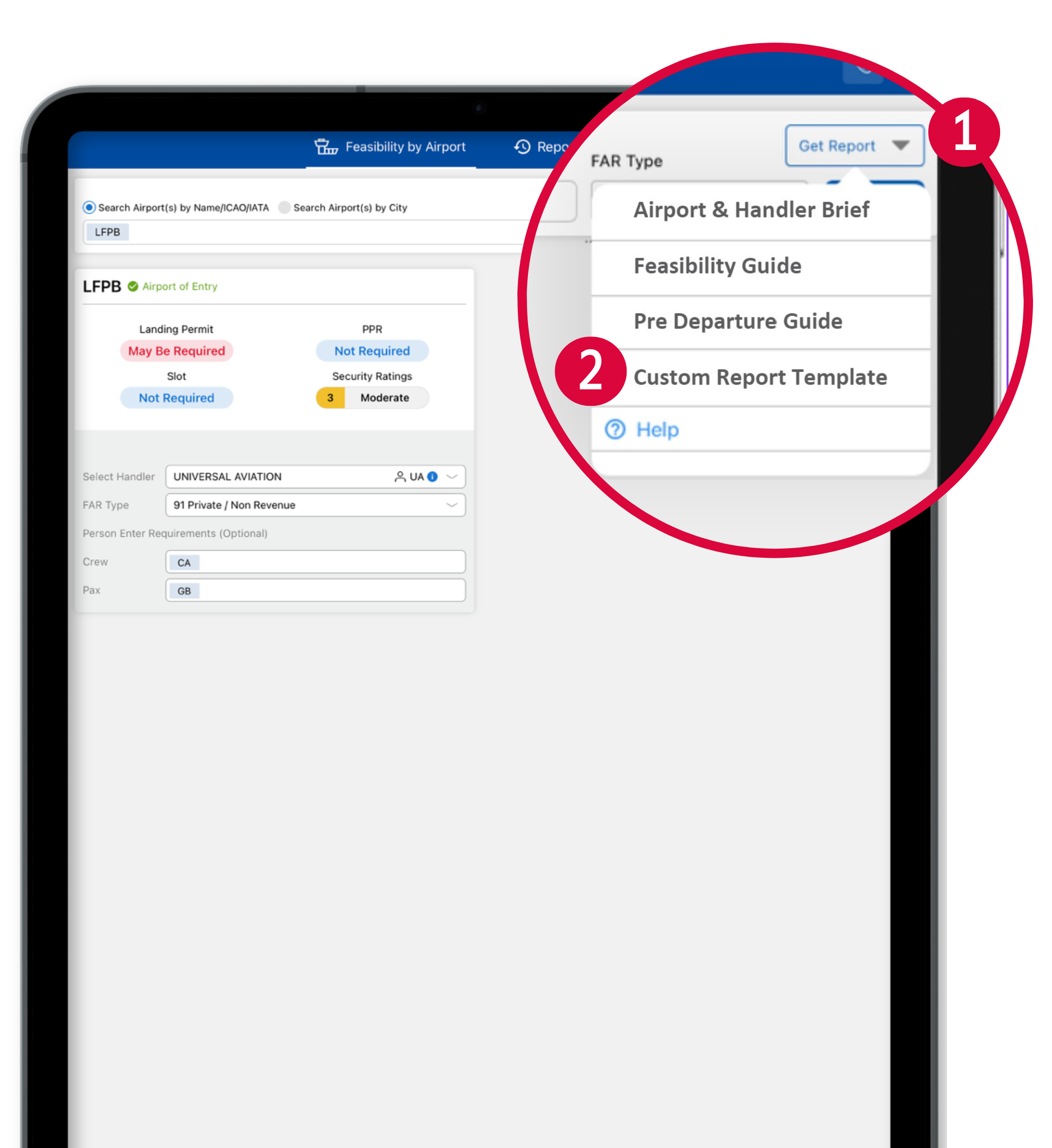 After selecting your template you will see a confirmation message that it has been emailed to the email address that's connected to your uvGO account.