To edit a trip leg, select the Edit button, and then the Leg Details modal will open. Here you can make the necessary changes for that leg. Select the desired field/s and make your edits. You can change any of the available fields.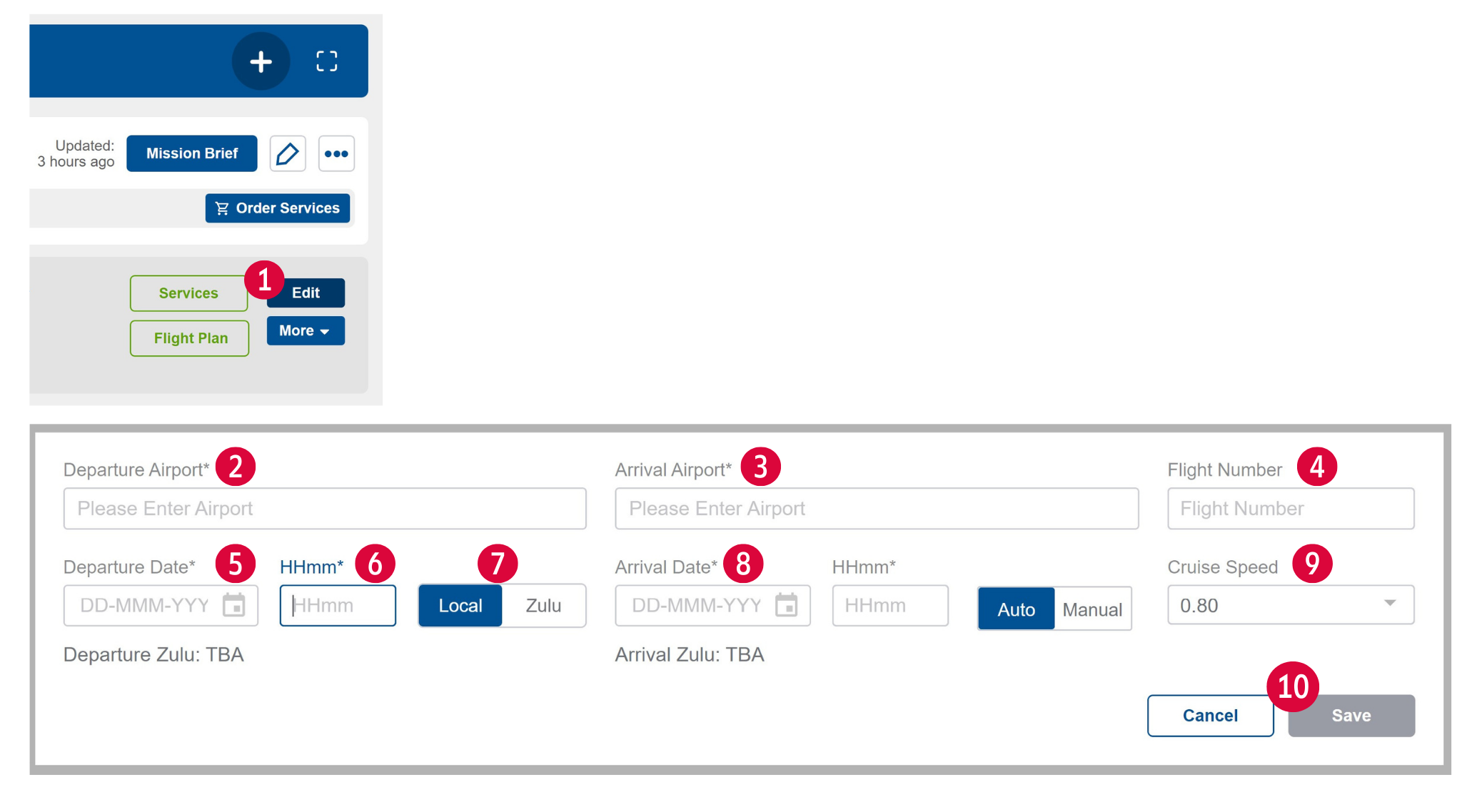 Select the Edit button
Adjust the departure Airport
Adjust the Arrival Airport
Optional: Adjust the Flight Number
Use Calendar to adjust Departure Date
Adjust Departure Time
Select Local or Zulu time
Arrival Date and Time should auto-populate
Select the Cruise Speed.
Note: You have the option to select either Auto or Manual for cruise speed. If you select Manual, you will need to input your speed. If you select Auto, it will automatically populate based on your aircraft and departure and arrival times.
Select Save.
Important: If services are being provided by a Trip Support Service team, you will need to send the updates as indicated in the send trip article.
Next: Delete a trip leg >