The payload calculator enables you to calculate the total payload of your aircraft by entering the number of passengers (the average weight of a passenger is auto-generated by APG) and adding any additional cargo weight.
Follow the steps below to utilize this feature.
After entering the general flight planning information, you will see the payload calculator button highlighted below.
Step 1: Select the payload calculator button.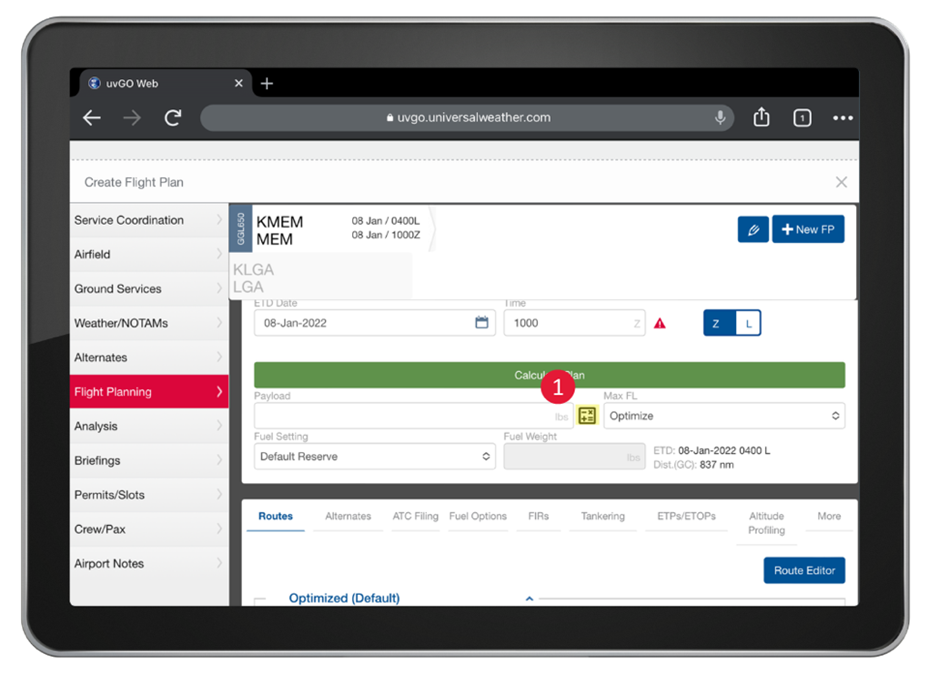 Step 2: Enter the number of passengers for your flight.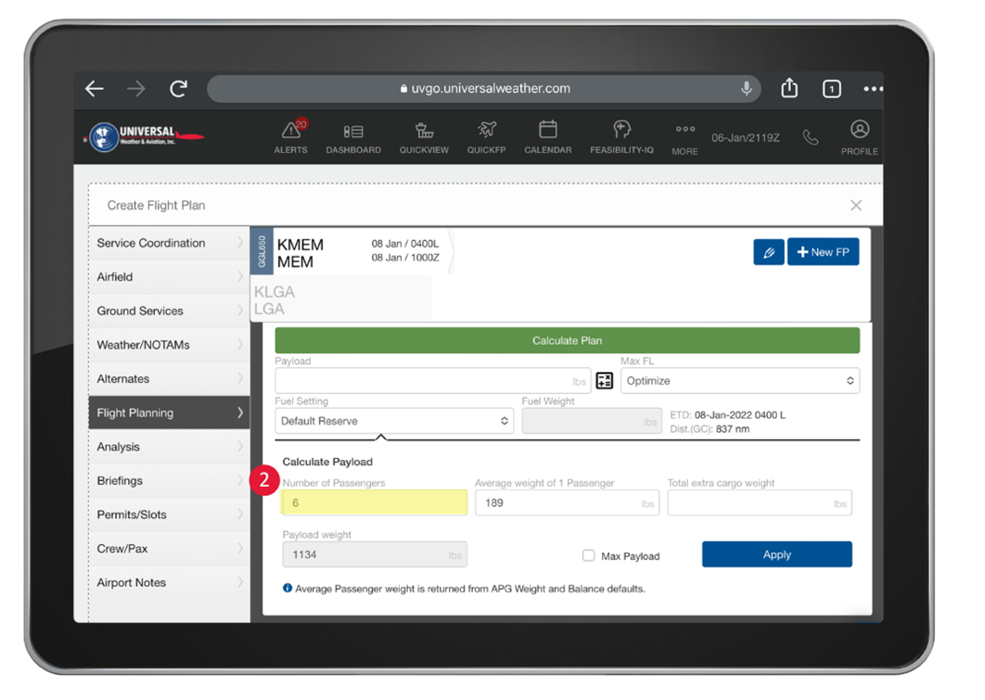 Step 3: The average passenger weight is auto-generated by APG (note: if your aircraft doesn't auto-fill this field, integration into Weight & Balance will not work, but you can still insert the average passenger weight here to calculate your flight planning payload).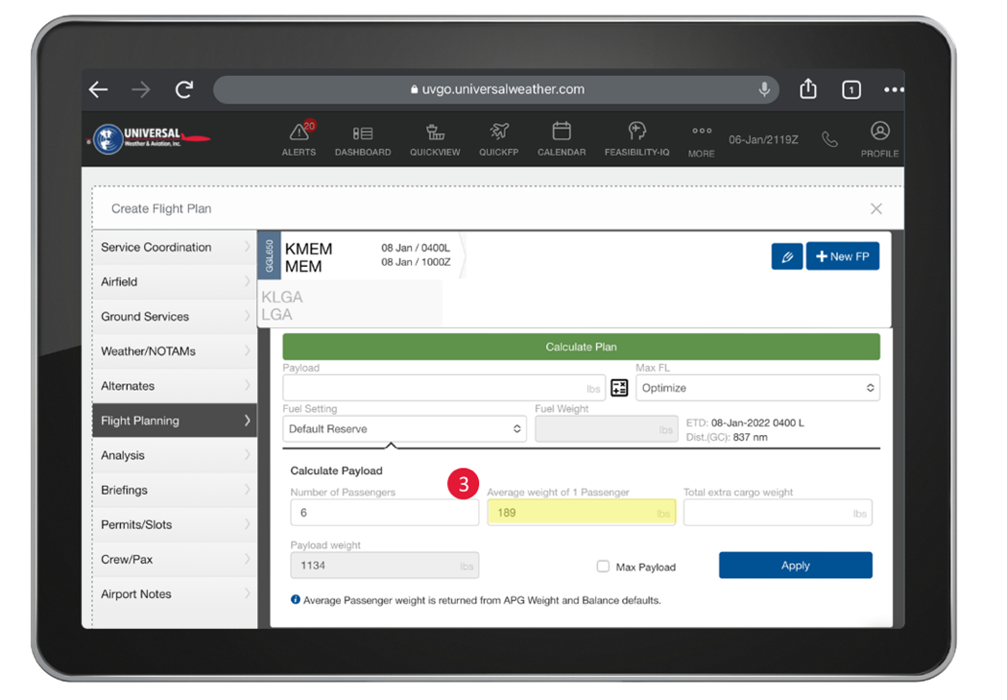 Note: If your account does not have APG configured, contact uvGOSupport to implement this feature.
Step 4: Enter any additional cargo weight here.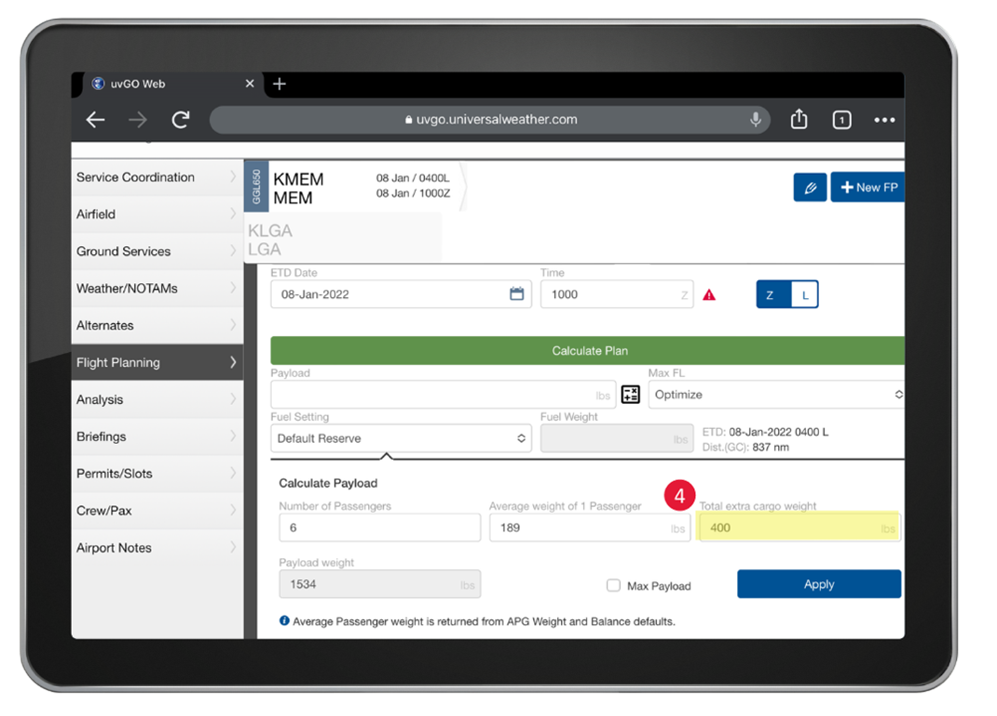 Step 5: Select the Apply button.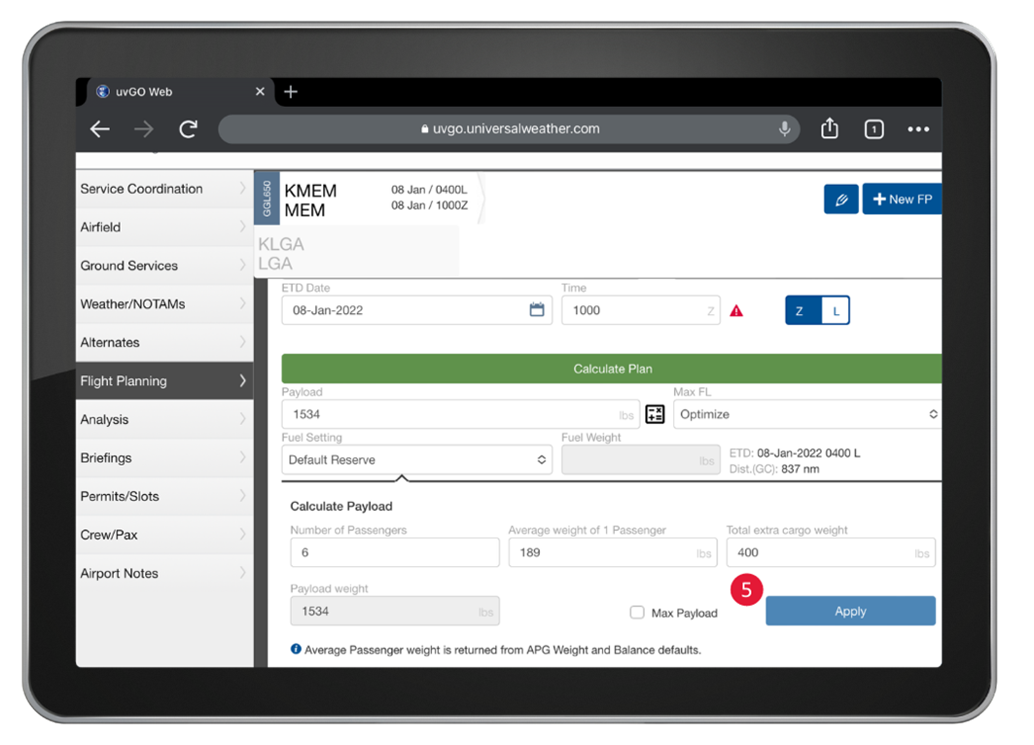 Step 6: Verify the total payload weight has been added to the highlighted field before then continue calculating your flight plan.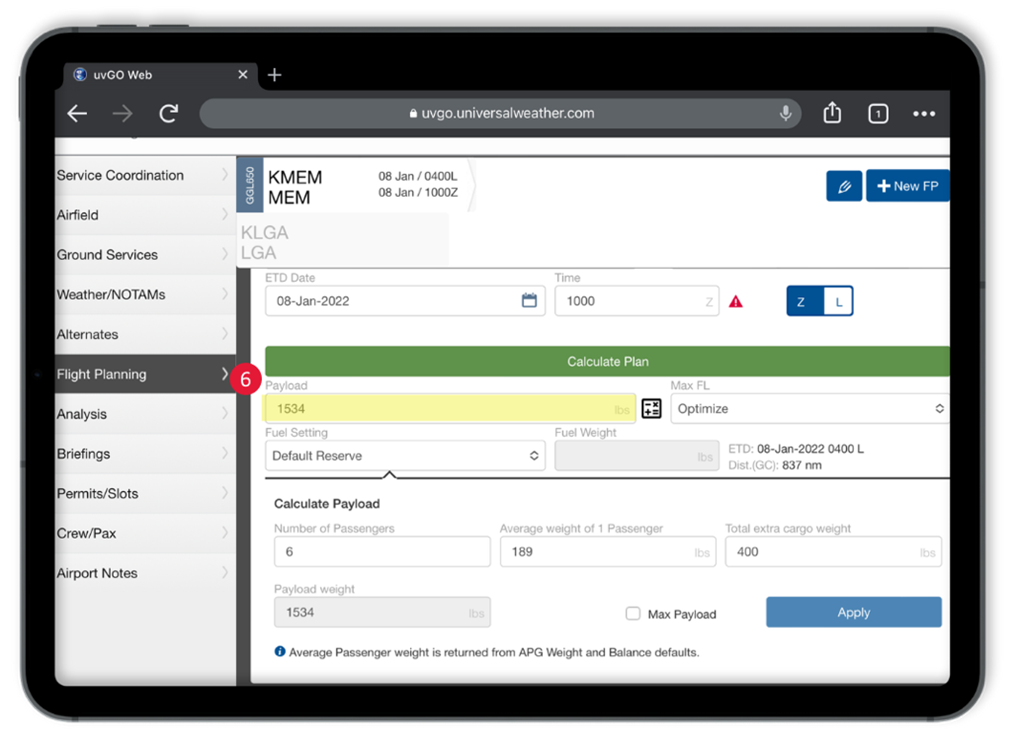 Next: How to Integrate PFM Scheduling Software with Universal >