You can calculate your Aircraft's Weight and Balance using the following steps.
To Calculate Weight and Balance Reports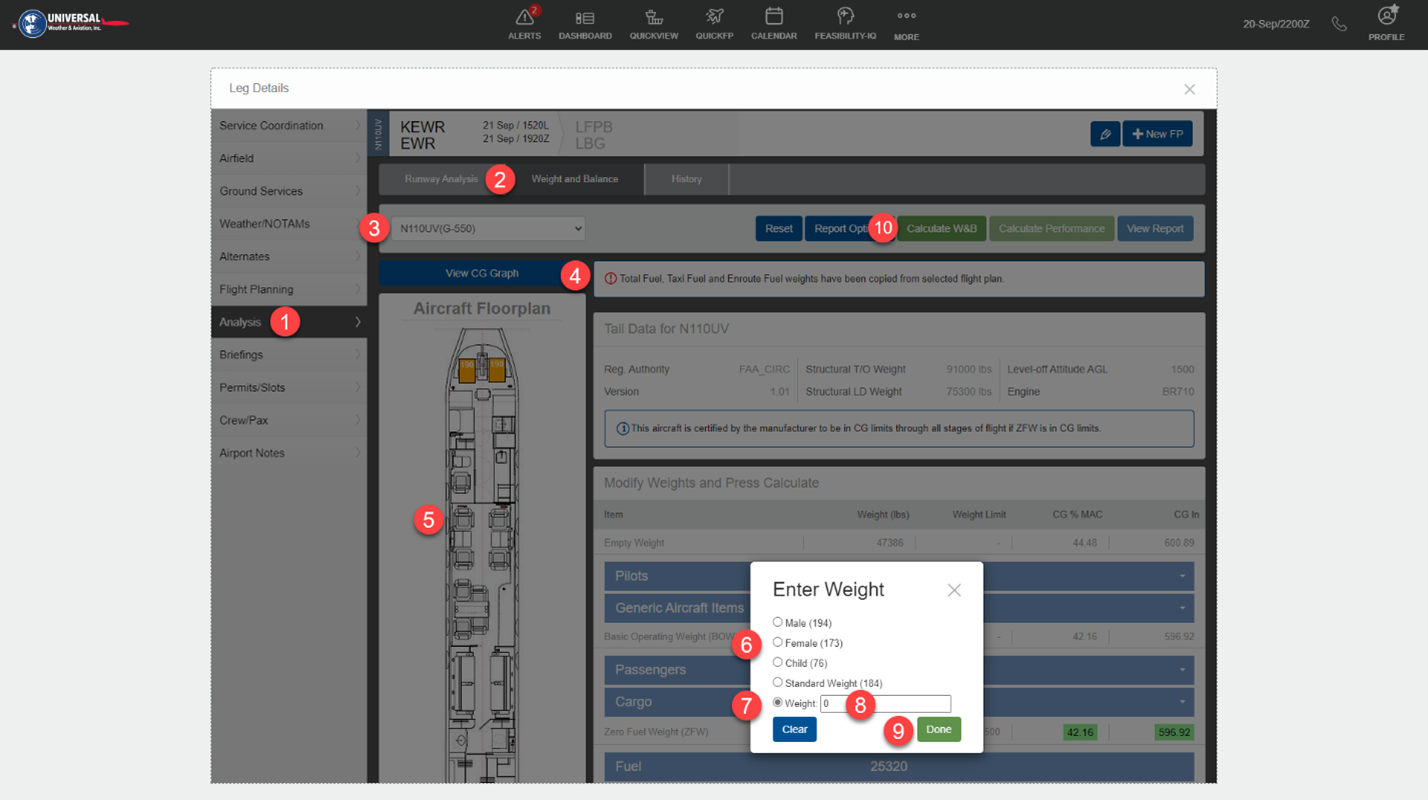 Select Analysis
Select Weight and Balance
Select Registry from the dropdown list provided (if it is not already present)
Notice Total Fuel, Taxi Fuel, and Enroute Fuel Weights are copied from the selected flight plan
Select the desired Seat
Either select from available weights or
Select Weight
Enter your desired value
Select Done
Note: The weight will appear in the selected Seat and the seat color will change from white to green. Continue the above process until all passenger weights are entered.
Select Calculate W&B
After creating your Weight and Balance Report to view the report follow the steps below.
To View Weight and Balance Report
View your Weight and Balance report from the Leg Details modal.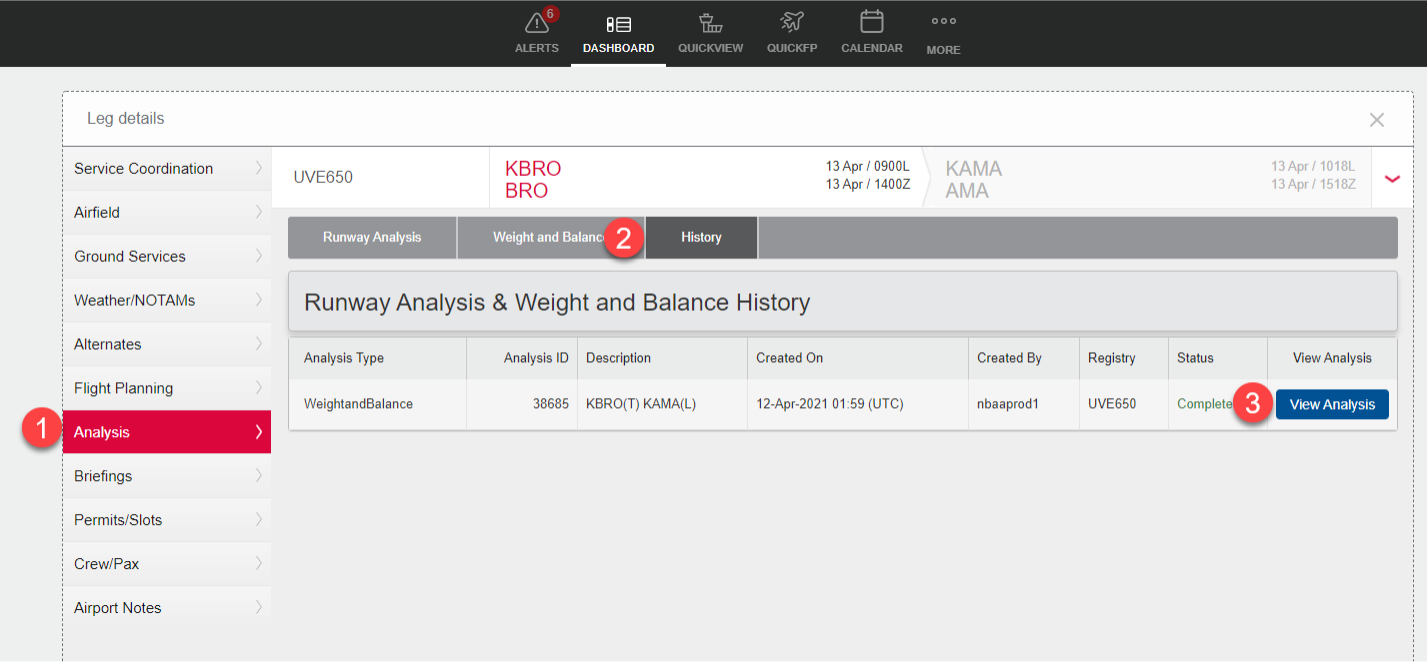 Select Analysis
Select History
Select Analysis for the desired report in Runway Analysis& Weight and Balance History list.
Note: From here, another window will open that contains the pdf Weight and Balance report.
Weight and Balance report is shown below.