The Order Services button provides a simple way to send your trip service details to Universal so we may arrange the necessary services for your trip.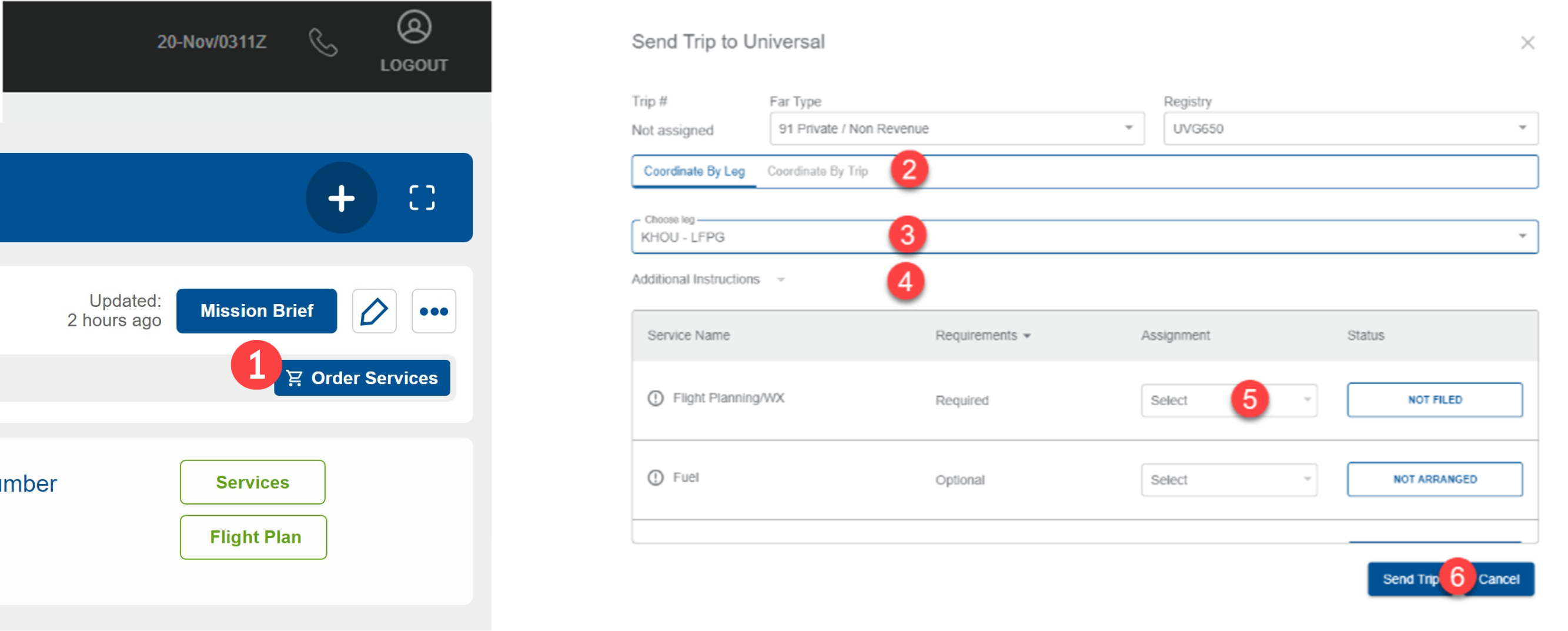 Select Order Services and the Send Trip to Universal modal opens
Select Coordinate by Leg or Coordinate By Trip
Note: If Coordinate By Trip is selected, the choose leg field disappears.
Choose a leg from the drop dropdown
Enter any additional leg information in this field
Assign services to either Self-Handled or Universal
Select Send Trip
Note: The order Services button displays Send when changes have not been sent to Universal. You have the option to either send the changes or discard them. Click Discard to terminate the change. See the image example below.