Here you will find customs hours and notes, as well as suggested crew and pax arrival times and logistics.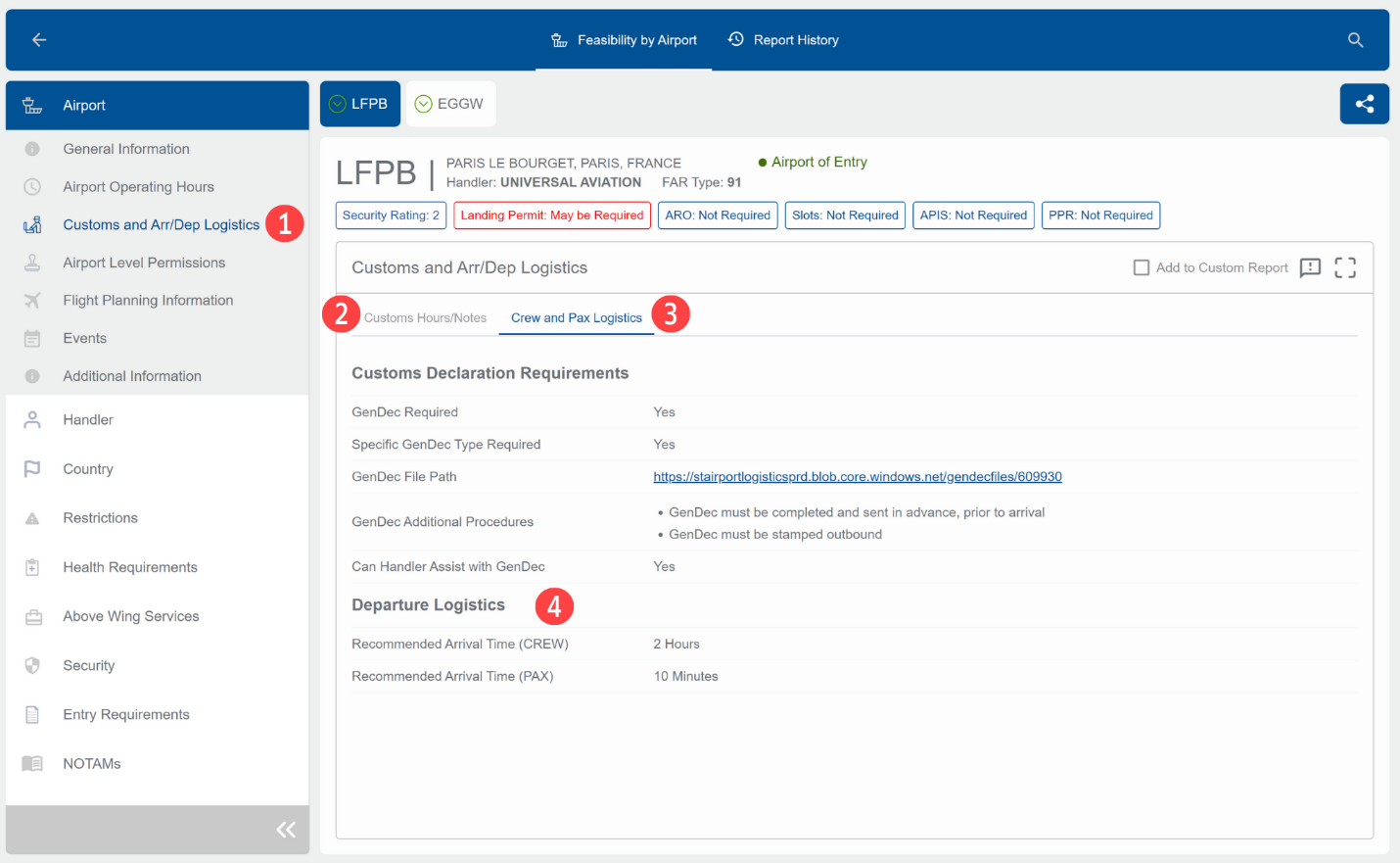 Under the Airport tab select Customs and Arr/Dep Logistics
Selecting Customs Hours/Notes shows the operating hours and notes for Customs for the given airport.
Selecting the Crew and Pax Logistics tab here loads both Customs Declarations Requirements and Departure Logistics.
In this section you can see recommended arrival times for both Crew and Passengers.