Create a quick flight plan by selecting the QuickFP icon on the dashboard and then following the steps below.

Select the QuickFP icon
Enter your Departing Airport.
Enter your Arriving Airport
Once entered you will see a form to fill out all the basic requirements for your flight plan follow the steps below to complete your flight plan.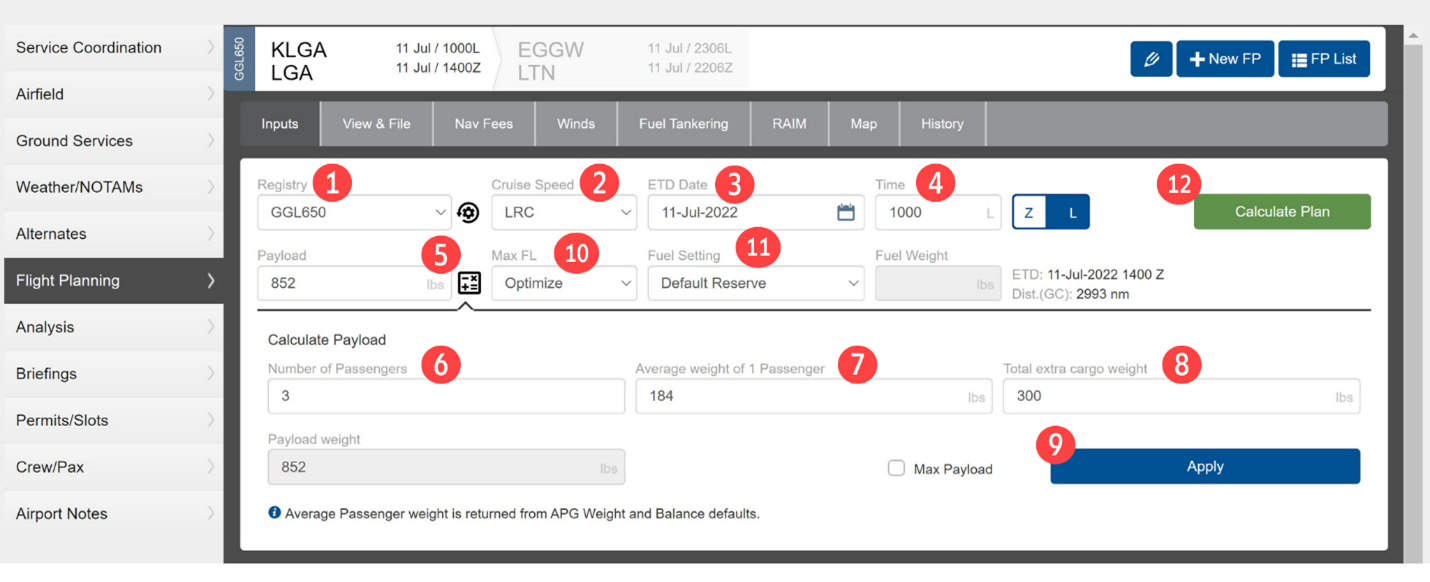 Select your Registry.
Select your Cruise Speed.
Enter your Estimated Time of Departure (ETD) Date
Enter your Estimated Time of Departure (ETD) Time
Enter your total payload or select the calculator icon to calculate your payload.
Enter the number of Crew/Pax
Enter the average weight of Crew/Pax
Enter additional cargo weight
Select Apply (Payload weight should be updated)
Select your Max Flight Level
Select your Fuel Setting
Select Calculate Plan
Entering the fields for the payload is optional you just need a value in the number 5 section.
Once created you will see your Flight Plan Summary with the option to File.