After calculating your Flight Plan with all the necessary data, you can now file your Flight Plan following the steps below.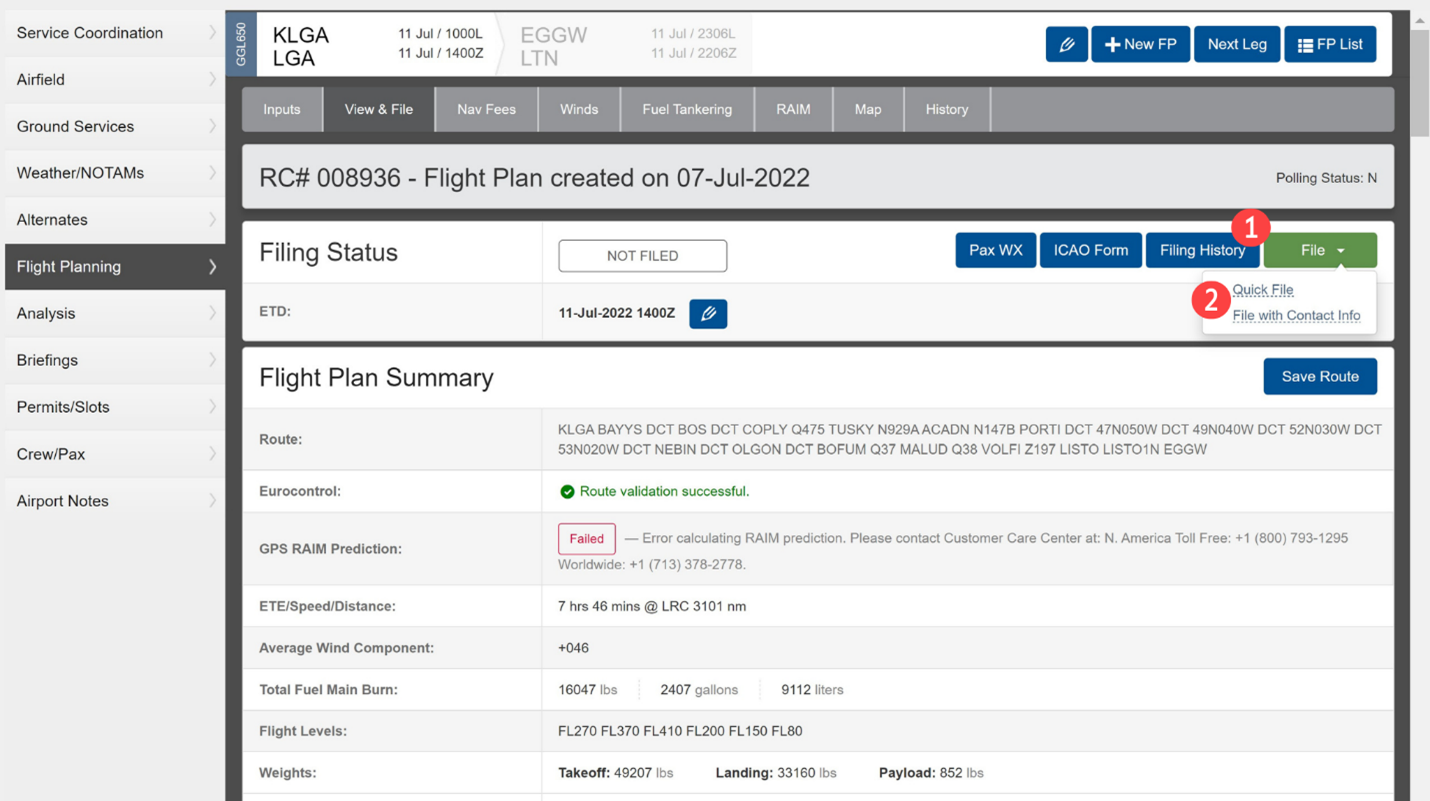 Select File
Select either Quick File or File with Contact Info
If you select File with Contact Info the following pop-up box will be displayed.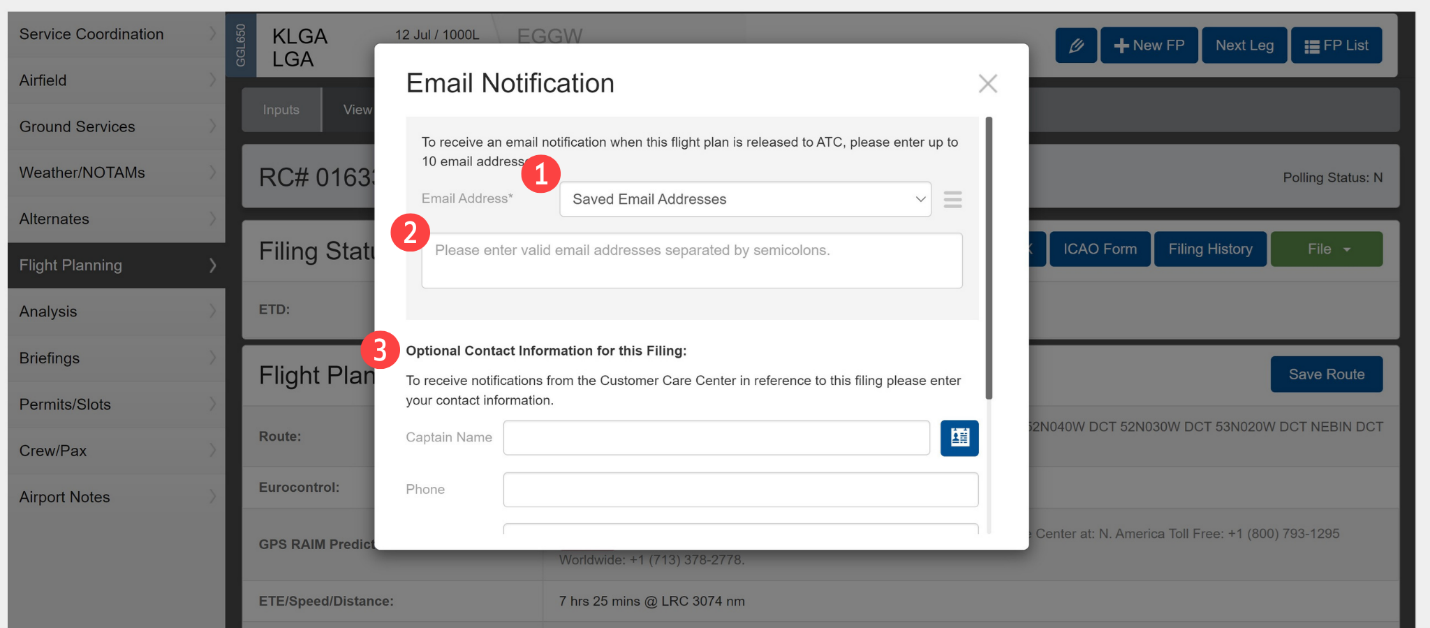 Select your Email Address from Saved Email Addresses
Add any additional Email Addresses
Fill out any optional contact data you would like to include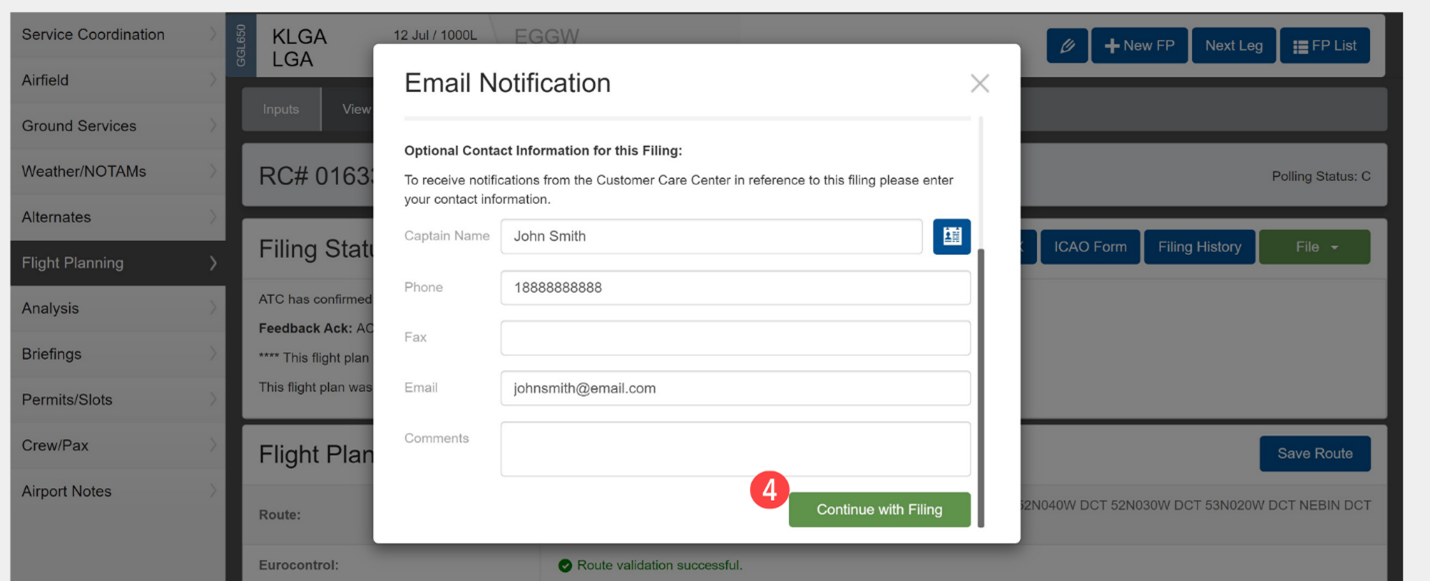 Select Continue with Filing
After following those steps you will be able to see the Filing Status updated to Filed.