To create a Flight Plan from an existing Trip first make sure it's selected by following the steps below.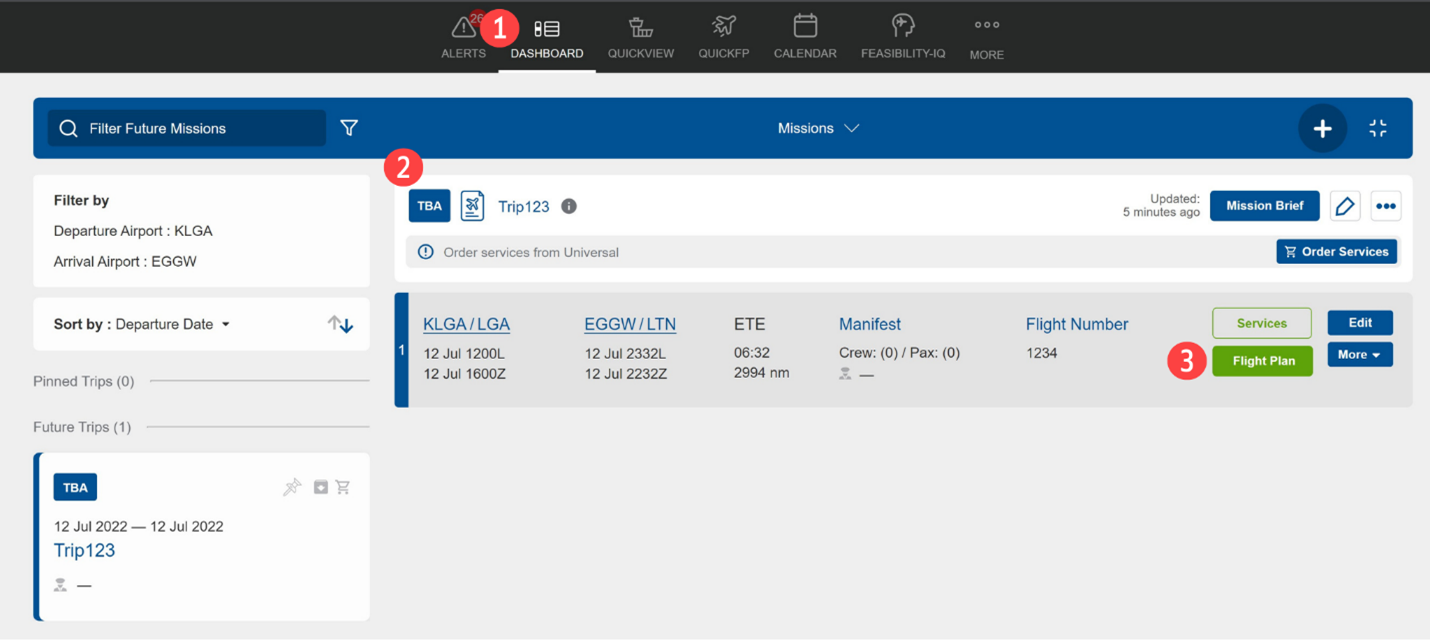 Select the Dashboard icon from the menu options
Make sure the Trip is selected with the correct Trip name
Select Flight Plan
After selecting Flight Plan a new menu will be displayed.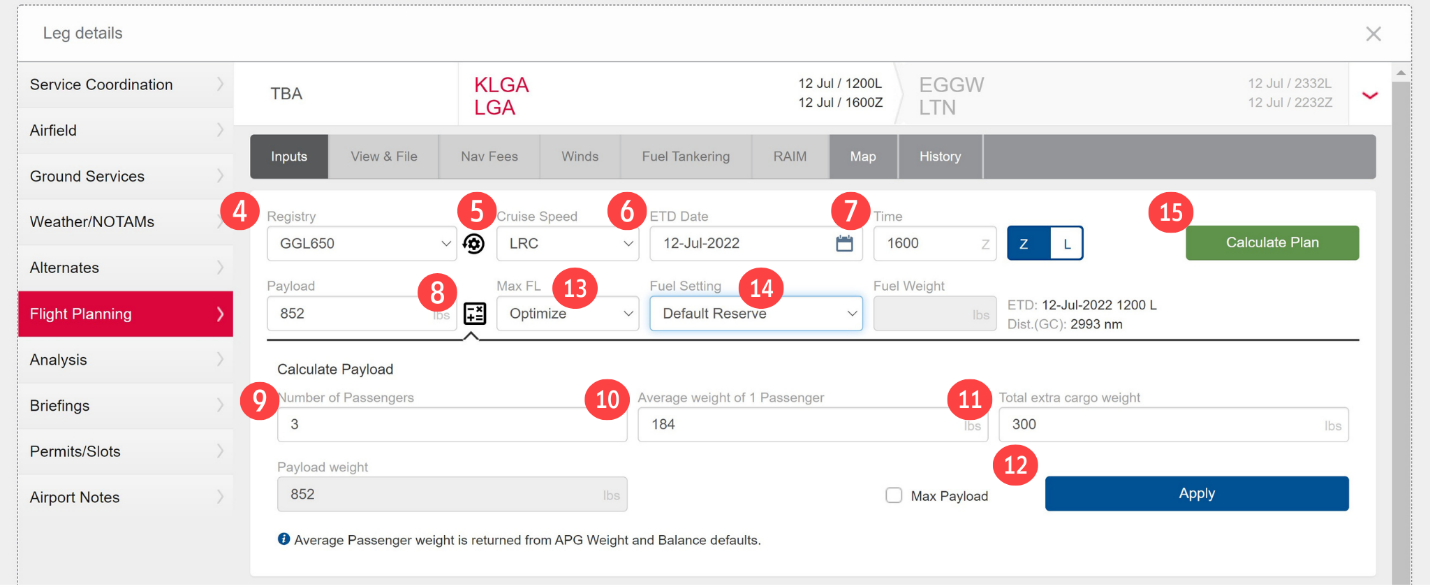 Select your Registry.
Select your Cruise Speed.
Enter your Estimated Time of Departure (ETD) Date
Enter your Estimated Time of Departure (ETD) Time
Enter your total payload or select the calculator icon to calculate your payload.
Enter the number of Crew/Pax
Enter the average weight of Crew/Pax
Enter additional cargo weight
Select Apply (Payload weight should be updated)
Select your Max Flight Level
Select your Fuel Setting
Select Calculate Plan
Once created you will see your Flight Plan Summary with the option to File.

Select File
Select either Quick File or File with Contact Info