Need to change your Estimated Time of Departure (ETD) Date or time after filing your Flight Plan? Follow the steps below.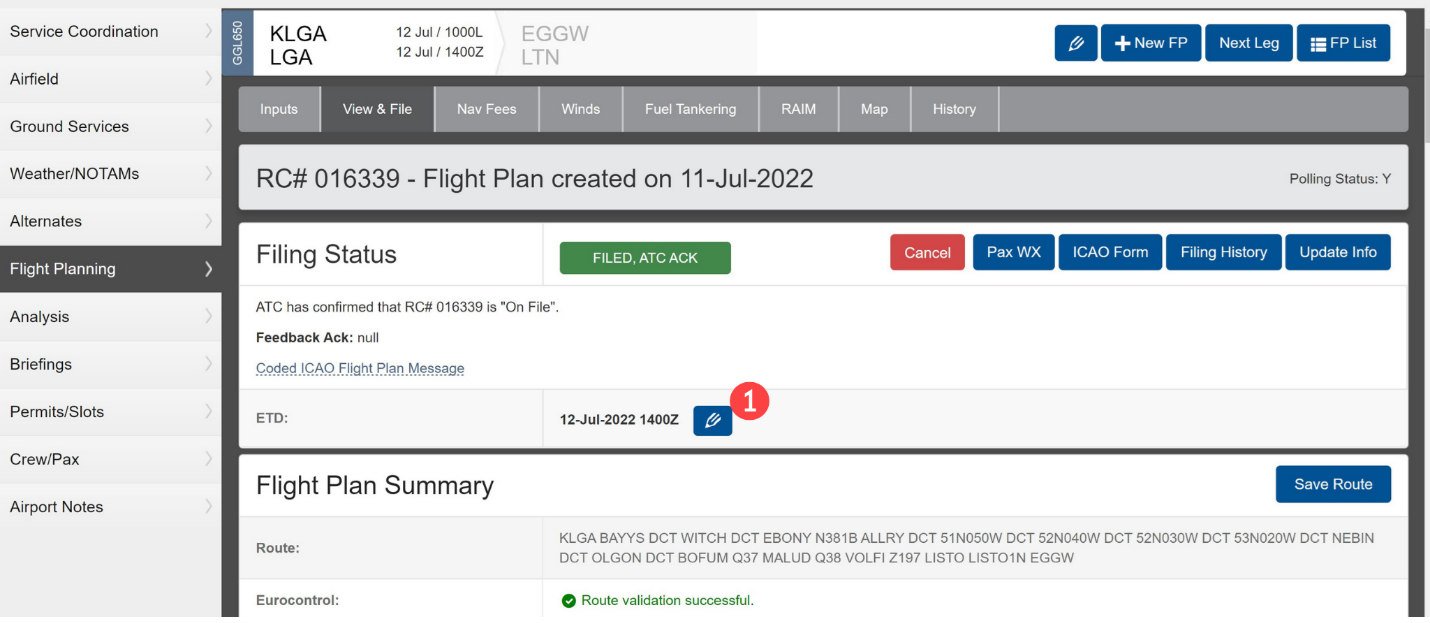 Select the Pencil icon next to the current ETD
This will bring up the form to update the information.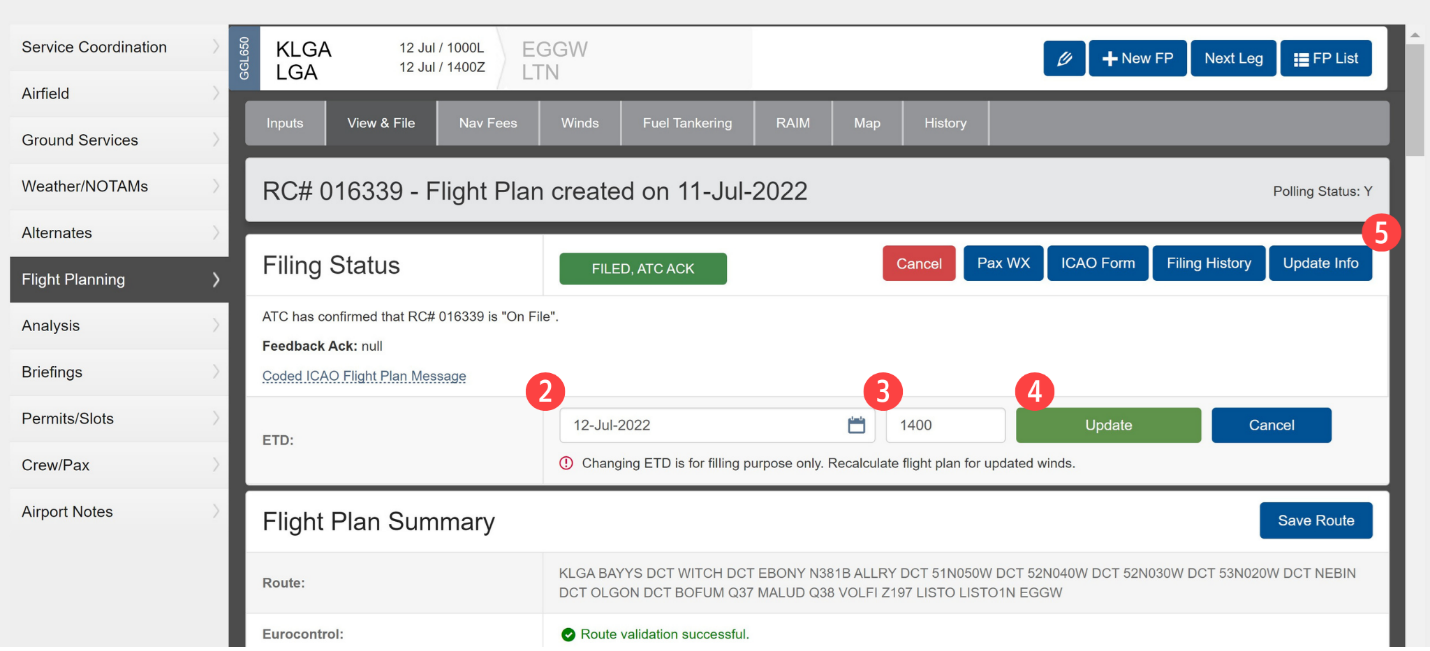 Enter the new Date
Enter the new Time
Select Update
This will update your ETD.
Select Update Info to update any contact information if needed.
NEXT: Flight Planning - Adding and Viewing Waypoints, SIDs, STARS >