View detailed weather overlays of your flight plan with an interactive map by following the steps below.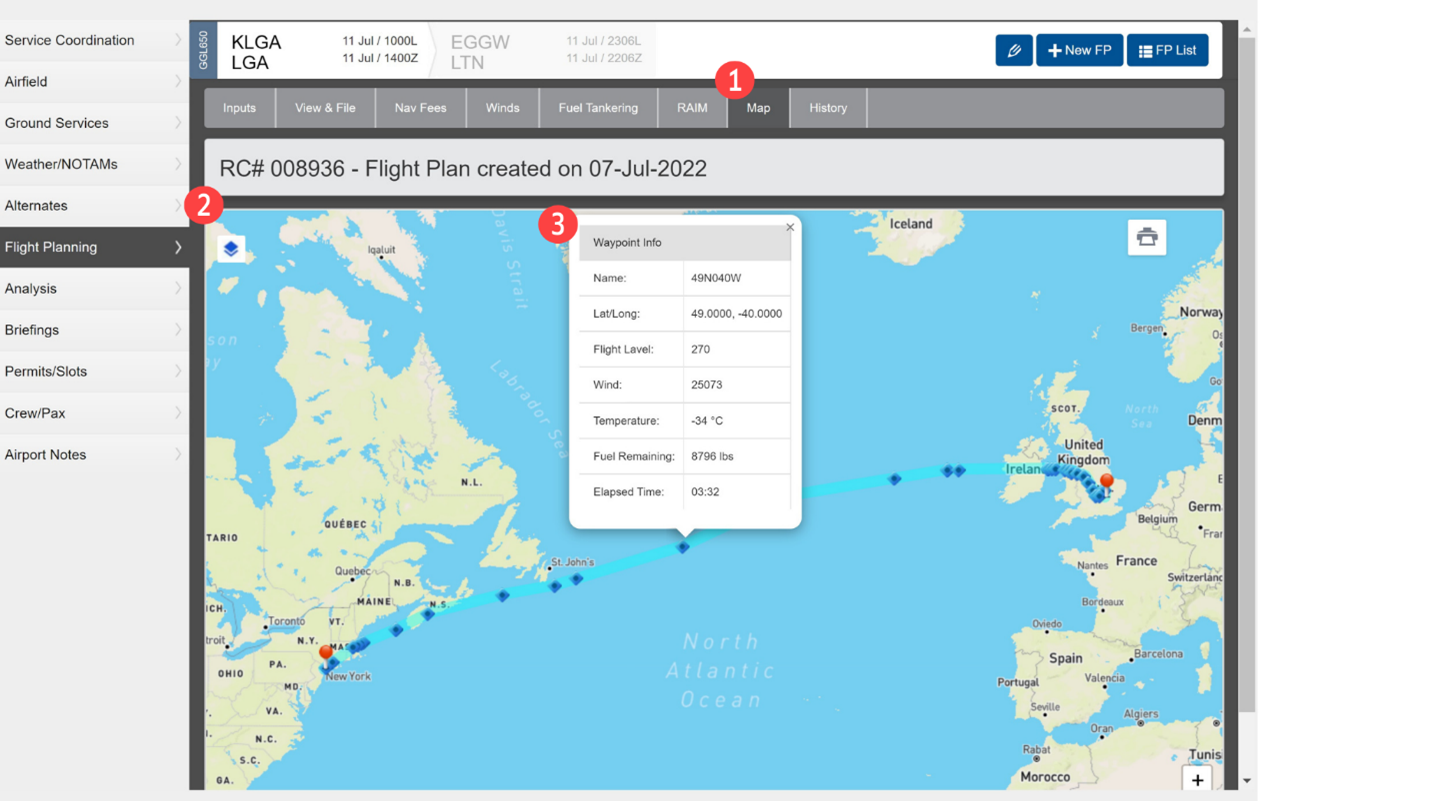 After creating your Flight Plan select Map from the tab menu.
This button allows you to select weather/model depictions. (example below)
This is an example of the Waypoint Info when selected.
After selecting the button from step 2; you will view different charting options in the example below.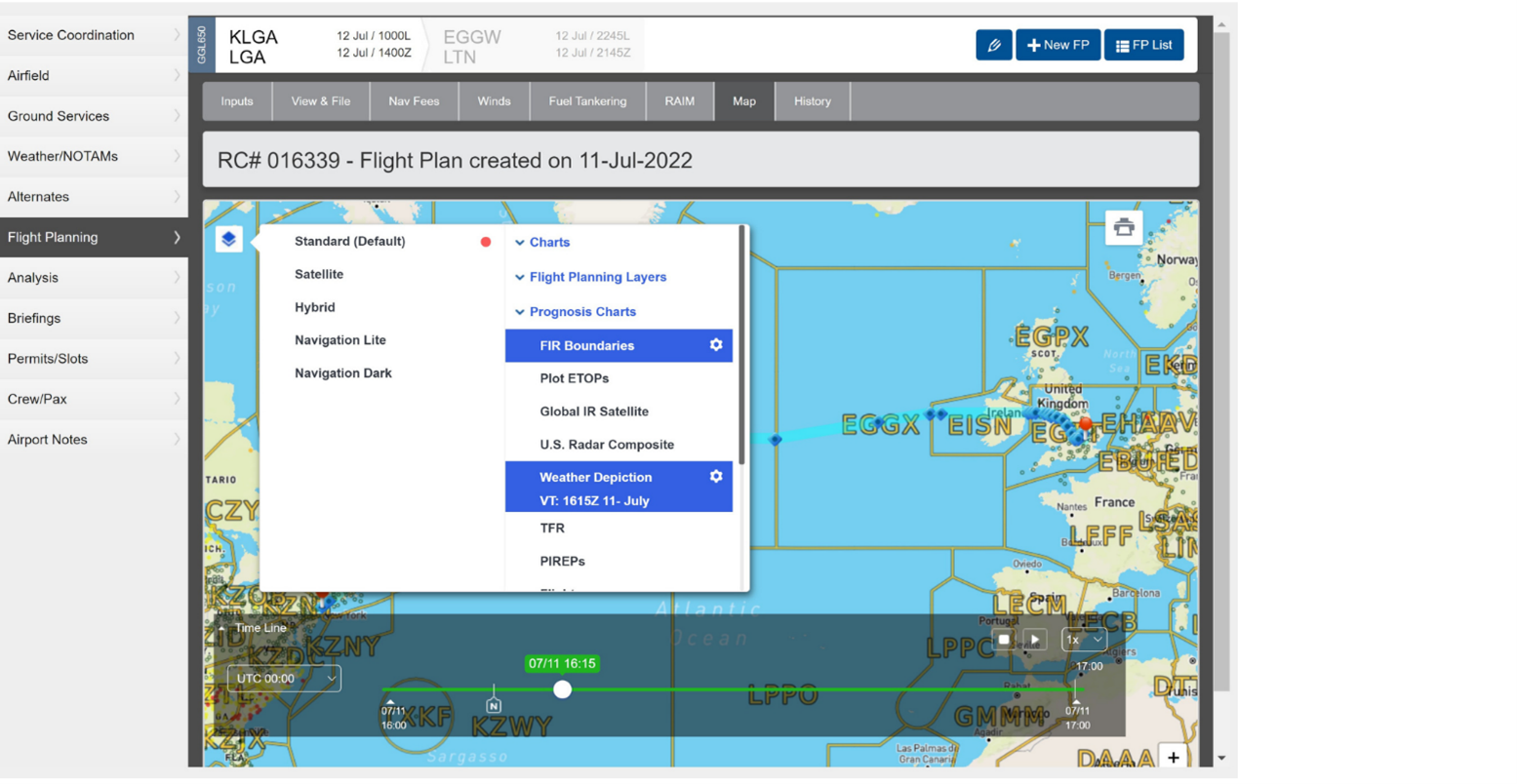 After selecting your options, you will see your updated Map for your Flight Plan in the example below.