To view the required leg services and the status of your service, select the Dashboard icon and then select your trip. After your trip is selected, follow the steps below.

Select the Services button
This will bring you to the Service Coordination screen.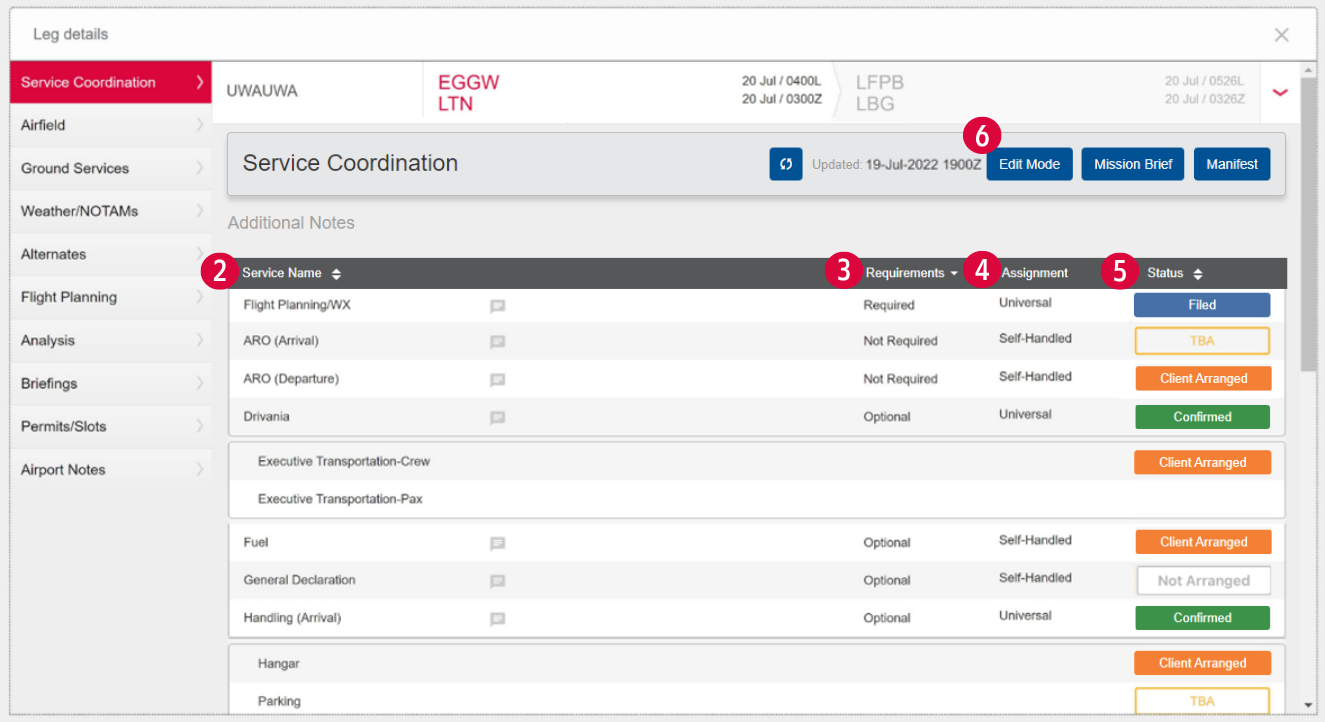 Under Service Name you will see types of services
Under Requirements each service will say Required, Not Required, or Optional depending on the trip
Under Assignment you can see if each service is managed by Universal or Self-Handled
Under Status you can view the current status of each service ordered or arranged
If you need to edit any services select the Edit Mode button.
This will bring up the Edit Service Coordination pop-up box. Follow the steps below to make any changes to your service coordination.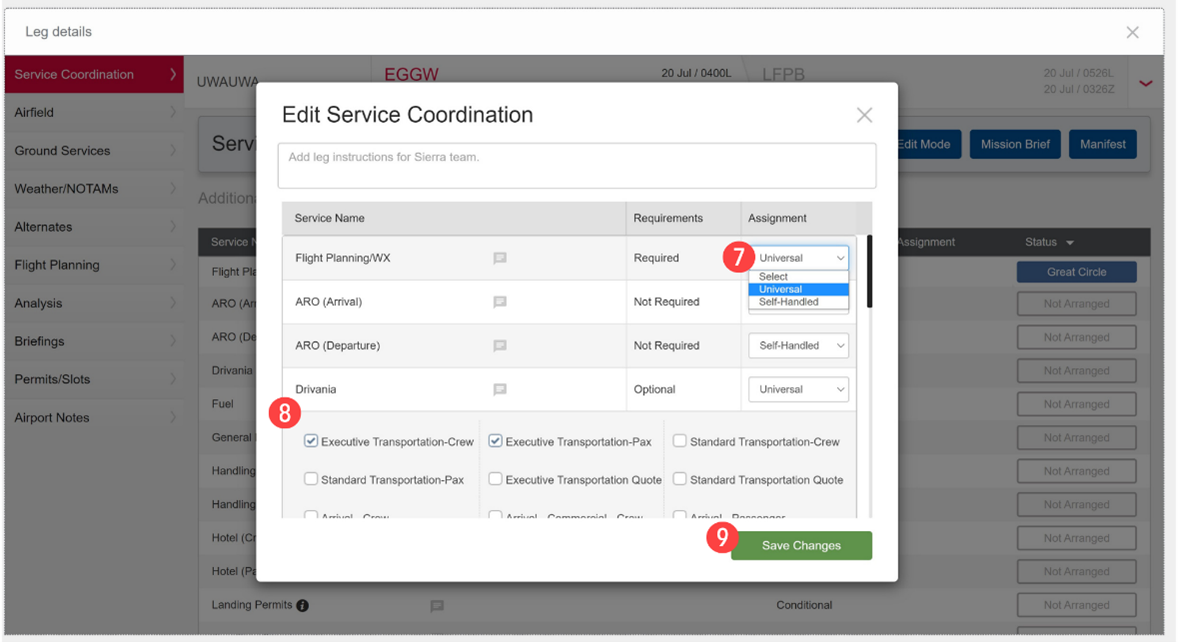 Select from the pull-down menu either Universal or Self-Handled on all service options
Select any services needed
Select Save Changes