You can add your own custom notes to any Mission Brief at the mission, leg, and service levels. This is also where you can upload any of your documents to the Mission Brief.
For trips managed by Universal Trip Support, your Mission Advisor can also use this capability to share their own mission/leg/service-level comments with you.
Step 1: On the Mission view, select a trip, then click the Mission Brief button at the top right.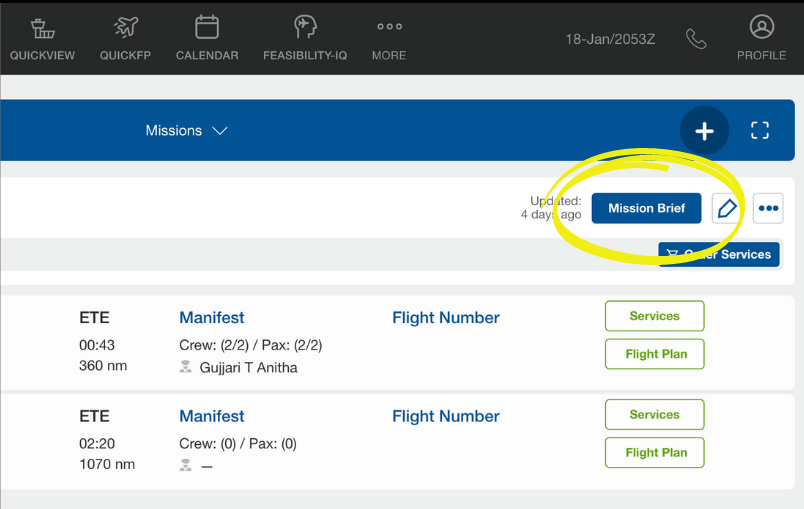 Step 2: Select the Legs and Services you want to add to the brief. You can also check the boxes to include Crew Manifest, Pax Manifest, and Confirmation Messages, as well as check the boxes under briefings to include Universal Briefings, Self Service Briefings, and ICAO FP forms highlighted below.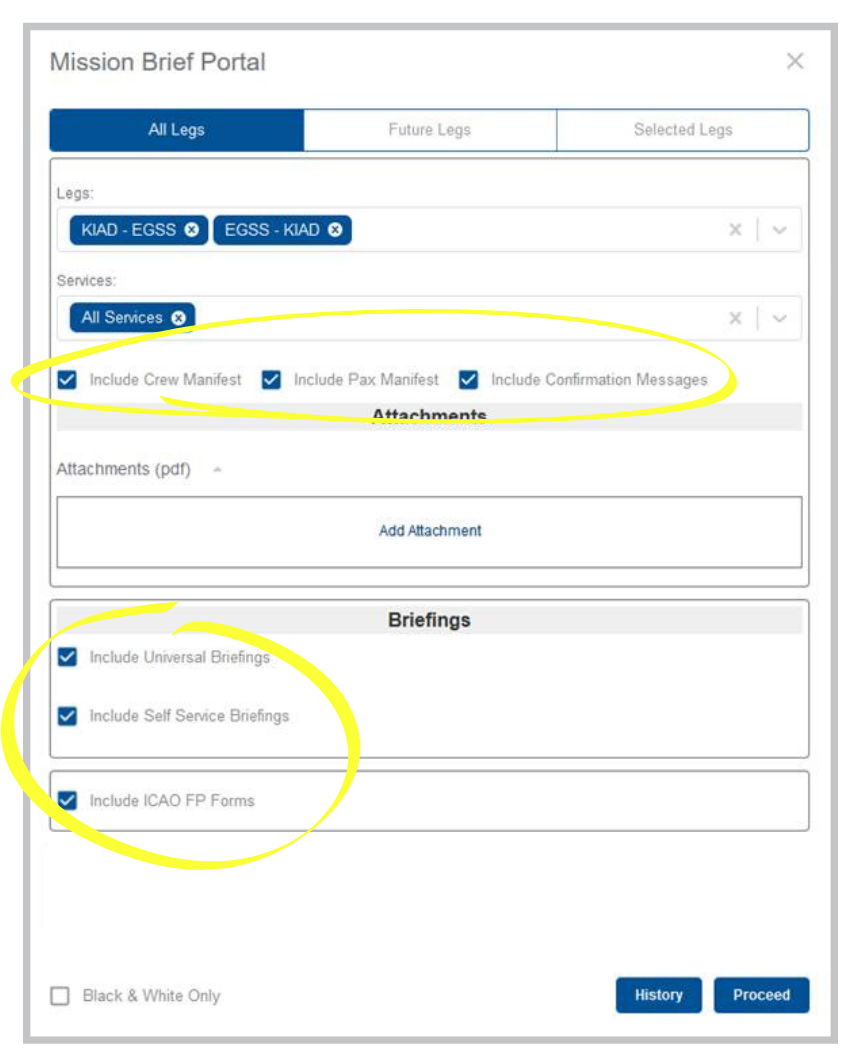 In this section, you can also attach any important documents.
Step 3: You can add mission, leg, and service level notes on this screen inside the Mission Brief Portal. After you are done, select download.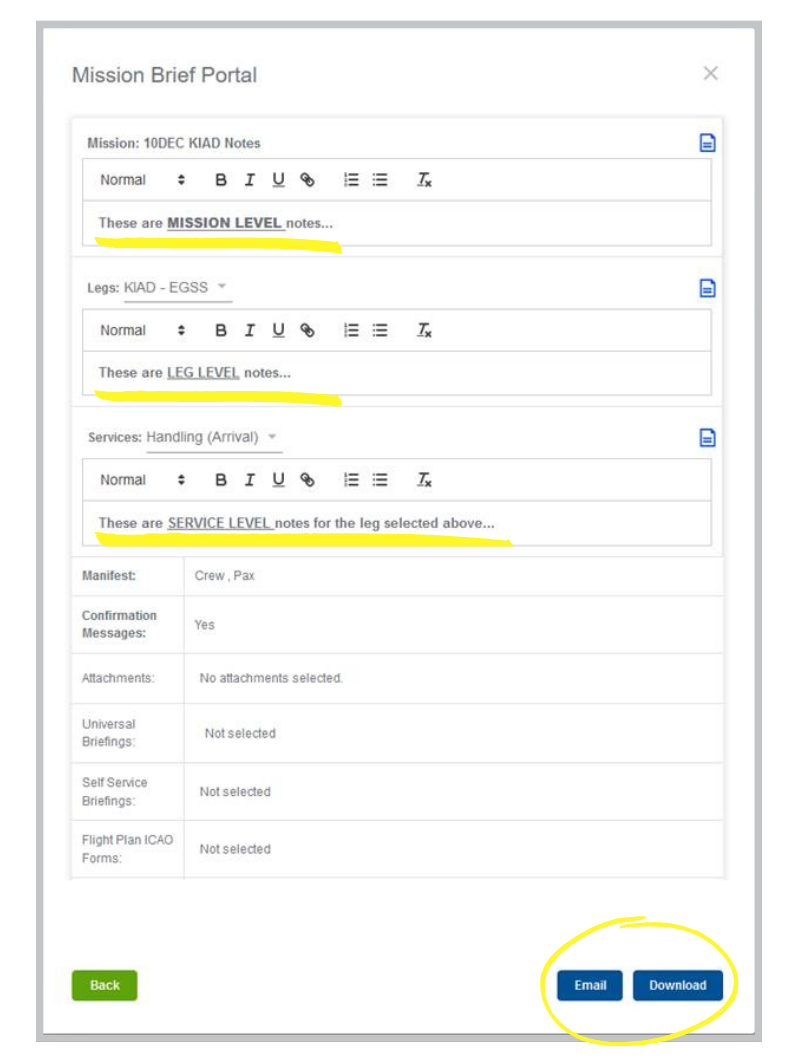 Step 4: You can email or download the Mission Brief by selecting the email or download button. Copies of Mission Briefs generated with Custom Notes are accessible for reference in Mission Brief History.