Expanding your viewing area is simple in Feasibility-IQ by simply selecting the icon below.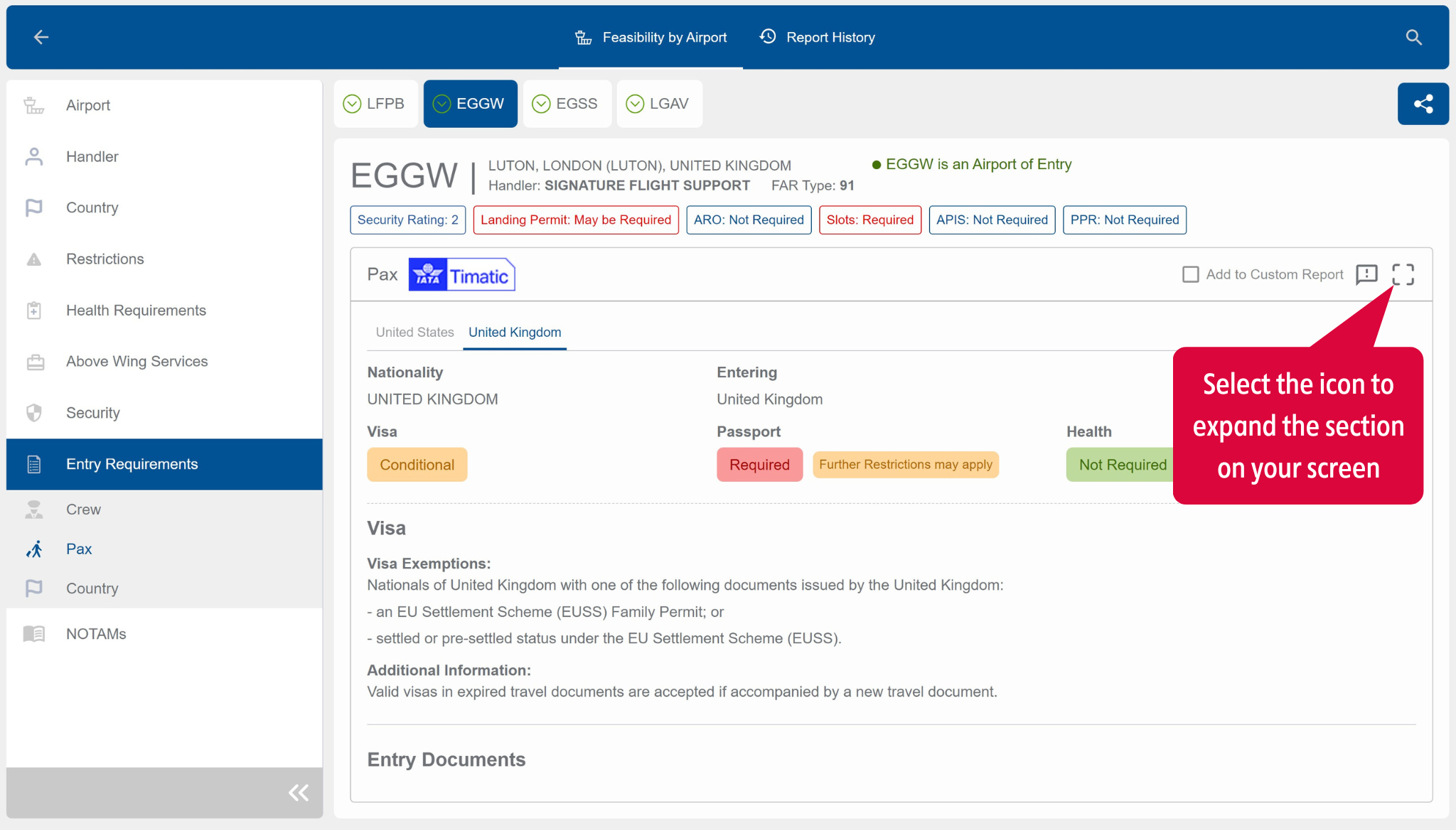 To unexpand your screen select the icon indicated below.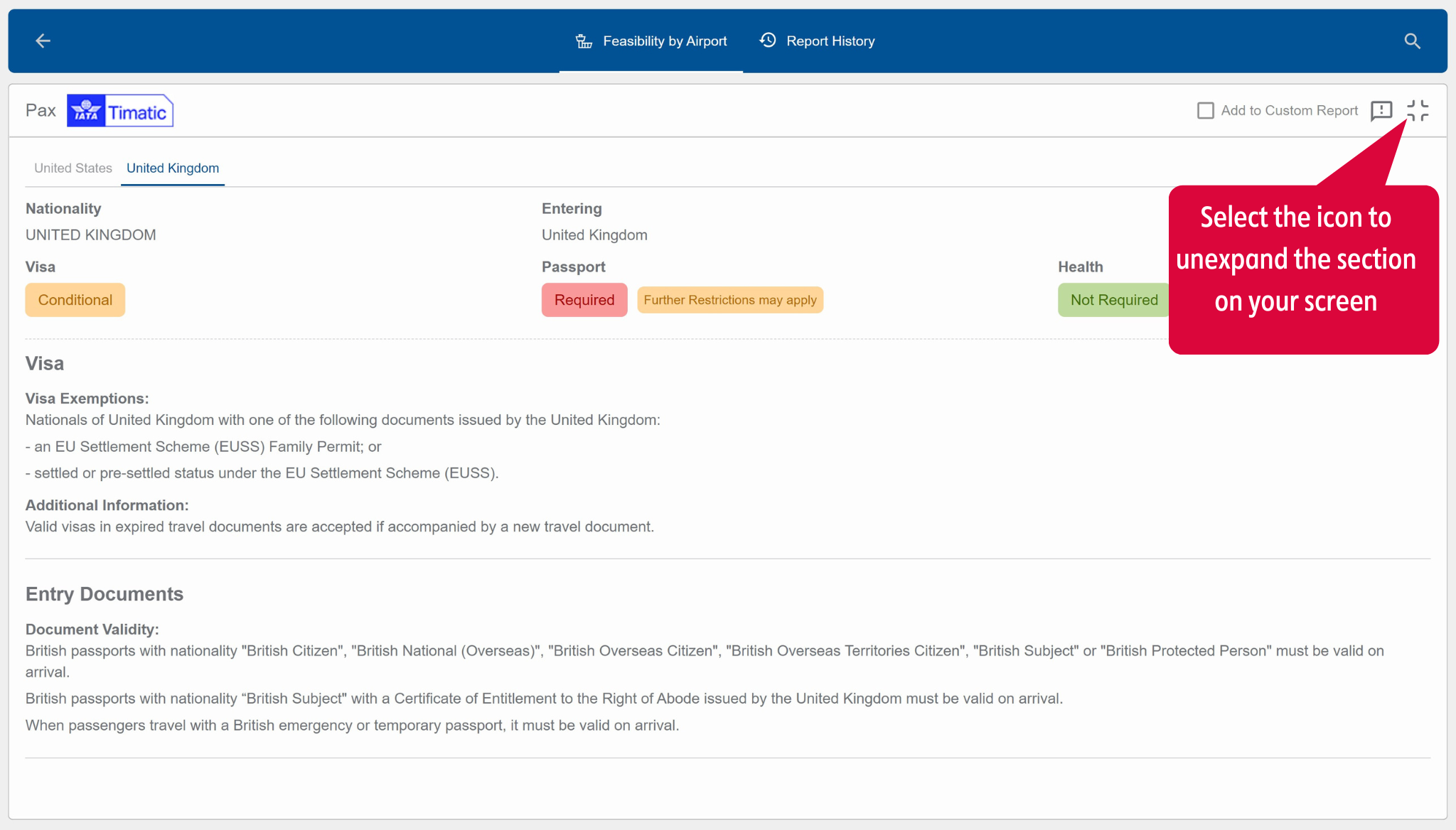 You can also collapse the side menu of Feasibility-IQ to increase your viewing area. Simply follow the instructions below.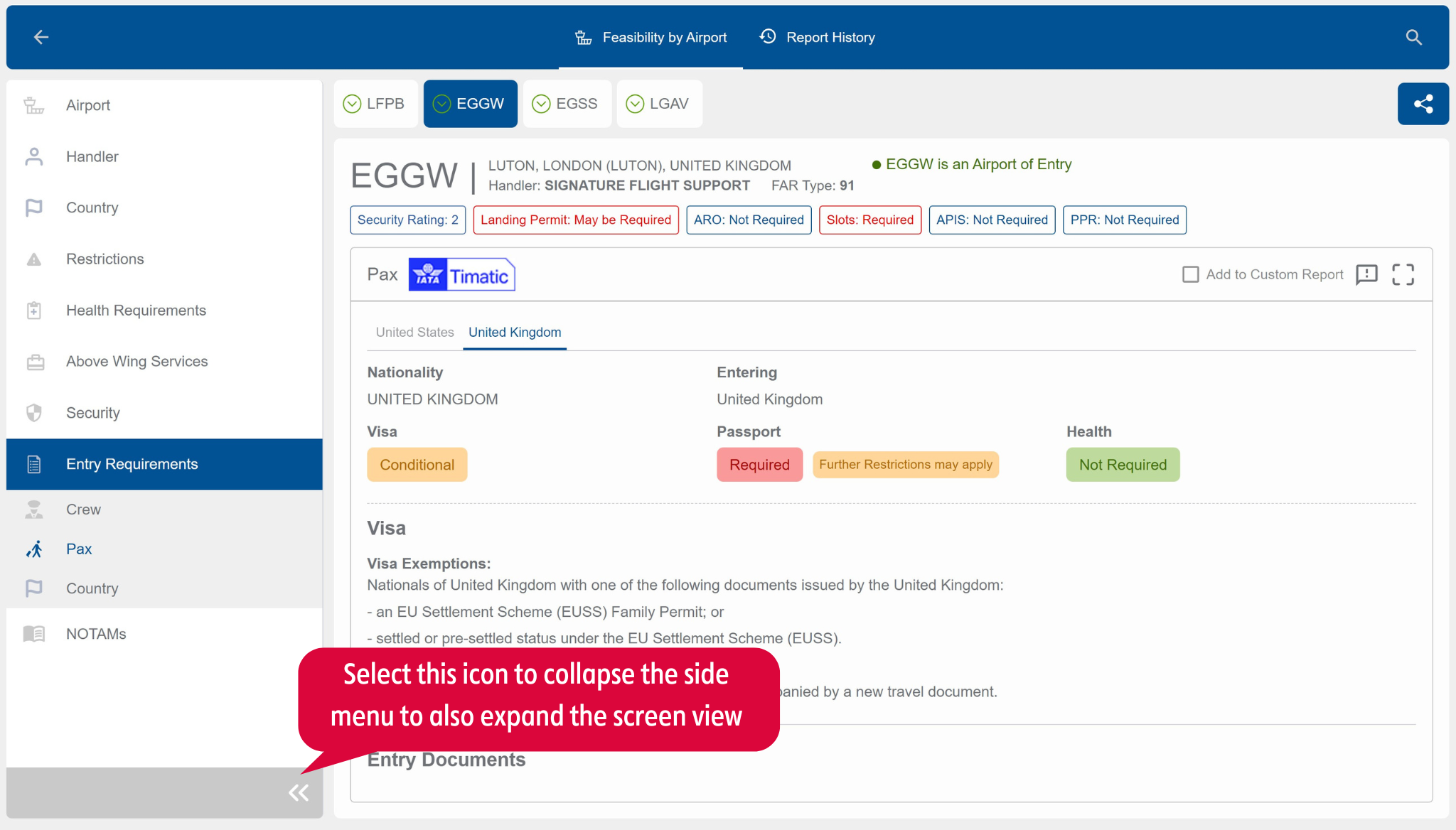 To view the contents of the side menu, once collapsed, select the icons to view each section as shown in the instructions below.