There are two ways to add a leg to a trip. You can add a leg when creating a trip. After filling out the information for creating a Trip, click on Add New Leg at the bottom of the modal. This will open the Add Leg window.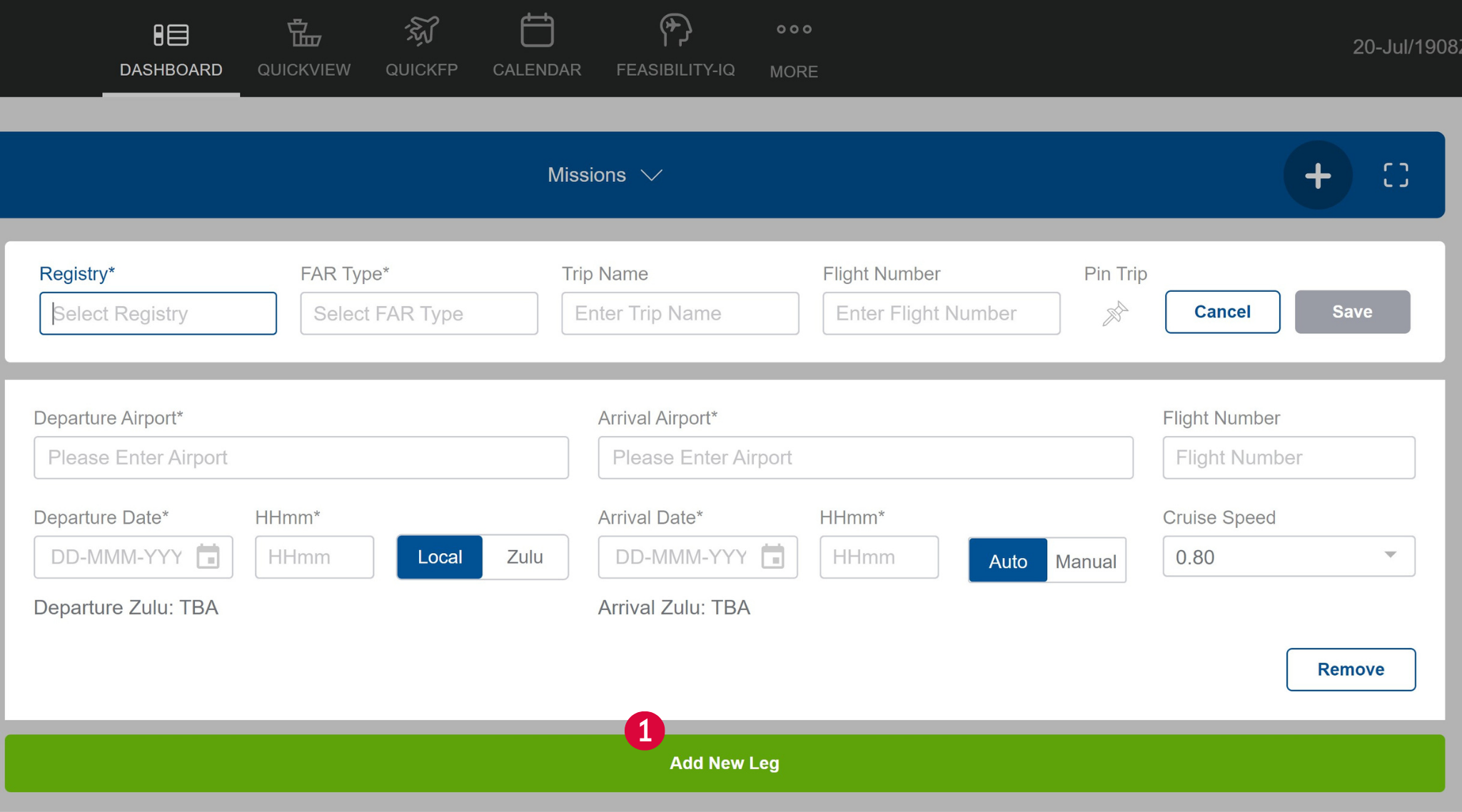 Select Add New Leg.
The other method to add a leg is to click the Super Button and then Add Leg. The Add Leg window opens, allowing you to input your leg information.


Select the Super Button.
Select Add Leg.
Enter Departure Airport.
Enter Arrival Airport.
Optional: Enter Flight Number.
Pick Departure Date from the Calendar.
Enter Departure Time.
Select either Local or Zulu.
Arrival Time is automatically updated.
Enter Cruise Speed.
Note: You have the option to select either Auto or Manual for cruise speed. If you select Manual, you will need to input your speed. If you select Auto, it will automatically populate based on your aircraft and departure and arrival times.
Select Save or Click Cancel to terminate the operation.
Important: If services are being provided by a Trip Support Service team, you will need to send the updates as indicated in the send trip article.
Next: Edit a trip leg >