Here you will learn how to view the Airport Operating Hours inside Feasibility-IQ.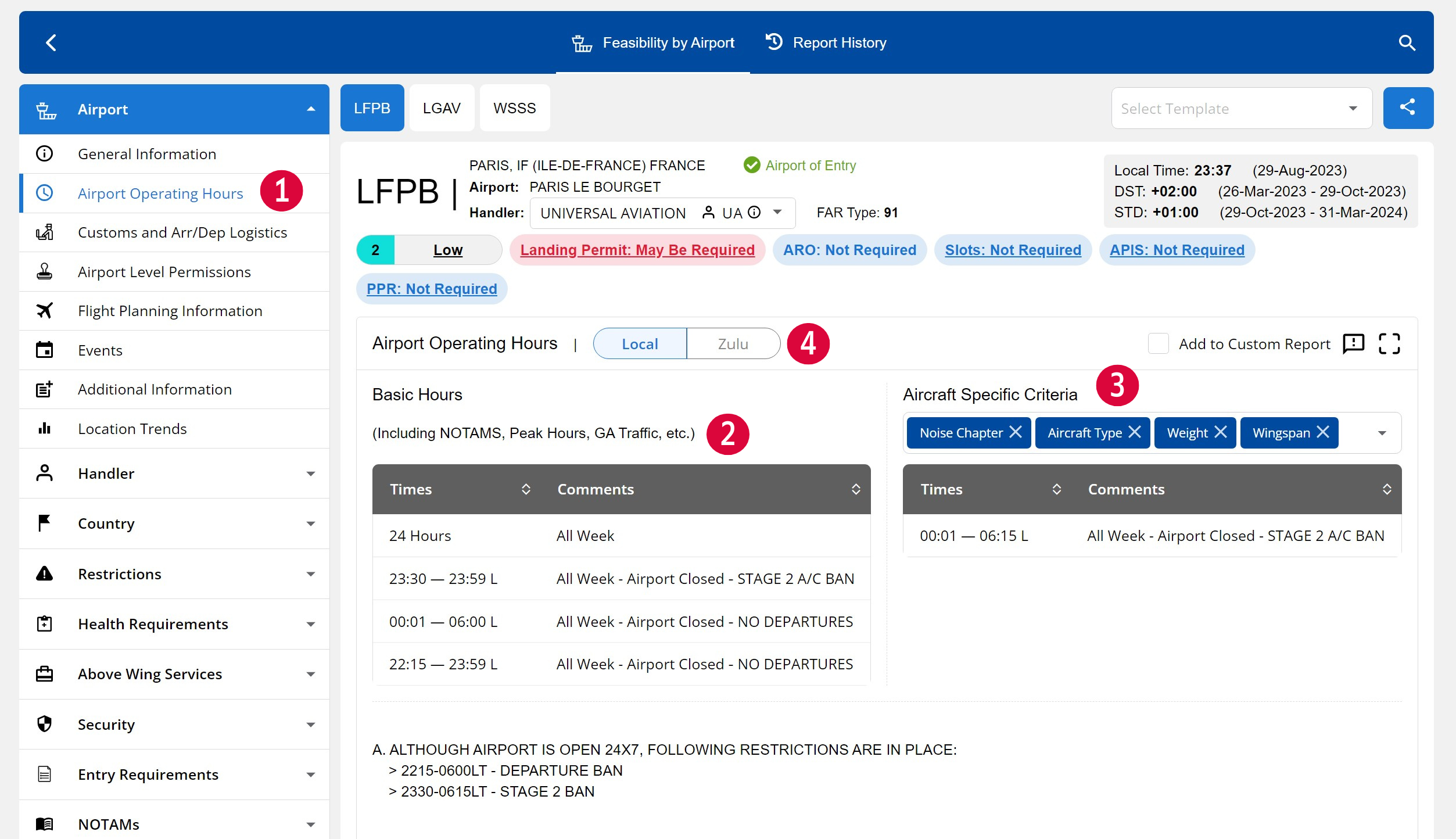 Select Airport Operating Hours under the Airport Tab.
View the Operating Hours in this section.
View any restrictions based on your aircraft by entering your information under Aircraft Specific Criteria. This will display the hours based on the information you entered.
Here you can toggle the times between Local or Zulu.
Pro-Tip: You can now view local times for your chosen Airfield(s).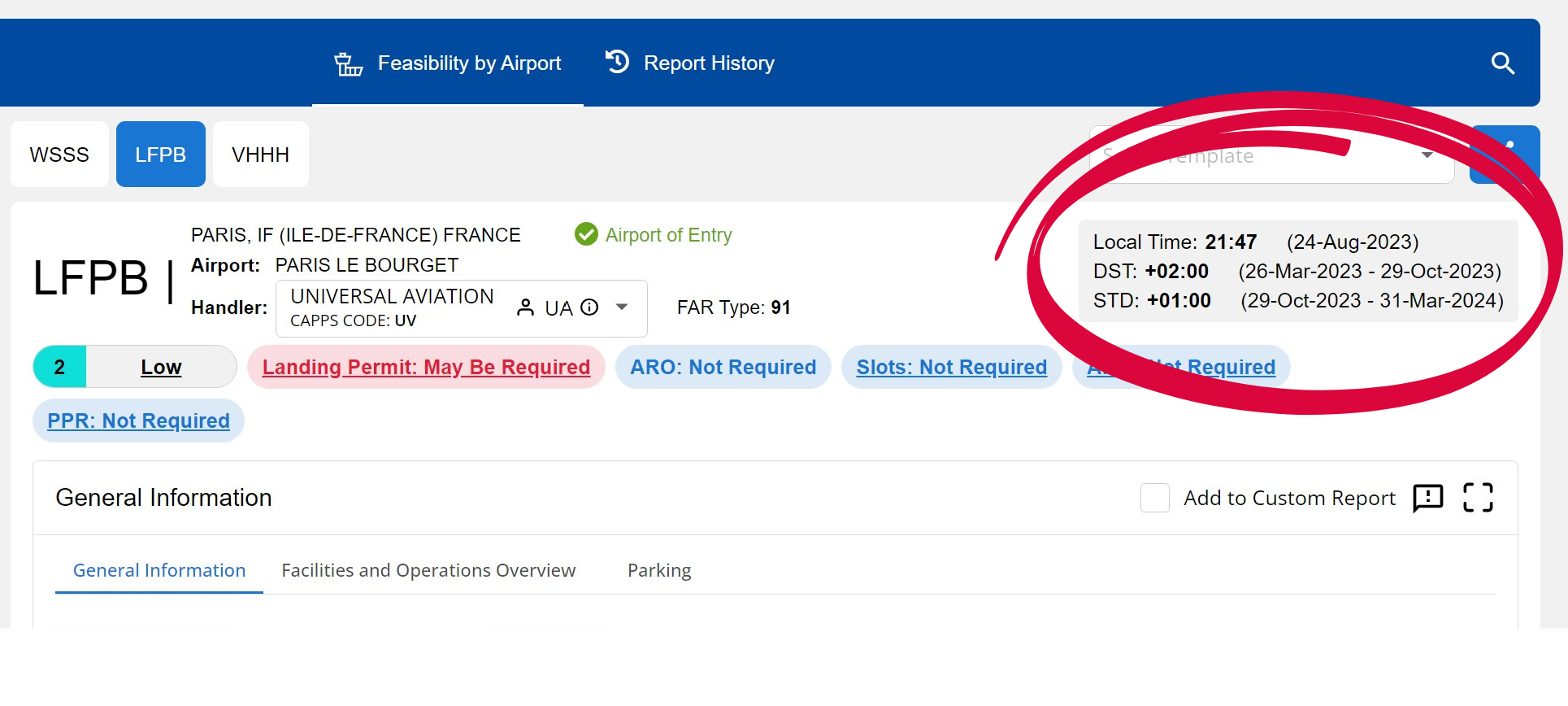 Next: View Customs and Arrival/Departure Logistics Information >